AWTY 140 - Binging with Bebop (Cowboy Bebop with Matt Swain)
3 months ago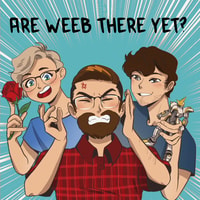 CW: Death, Drug Use
No pressure, just give honest feedback about what is considered one of the greatest anime series of all time. This has never gone bad for us before. We are joined by Twitch Streamer Matt Swain to discuss the Space Cowboy Classic Cowboy Bebop!
Find Are Weeb There Yet on Social Media:
Thank you:
Camille Ruley for our Artwork
Louie Zong for our Themesong "stories"
https://louiezong.bandcamp.com
Find out more at http://areweebthereyet.com
This podcast is powered by Pinecast.