AWTY 230 - Minor Merch Mania (Akiba Maid War)
2 months ago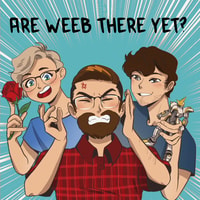 CW: Gun Violence, Death
Hewwo and welcome to Are Weeb BEAR Yet, a bear themed cafe! Now get your hands in the air and empty your pockets. We watch rival business-gangs of servers battle it out in Akiba Maid War! Have an anime series you want us to watch? email your recommendations to us at areweebthereyet@gmail.com!
Find Are Weeb There Yet on Social Media:
Thank you:
Camille Ruley for our Artwork
Louie Zong for our Themesong "stories"
https://louiezong.bandcamp.com
Find out more at http://areweebthereyet.com