AWTY 166 - Devil Man Fish Baby (Tatami Galaxy)
6 months ago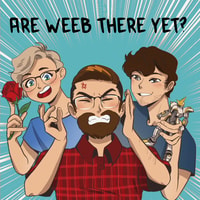 CW: Implied Death, Emotional Manipulation
The only constant in this world is fortune teller inflation. We watch Timeloop college club simulator Tatami Galaxy!
Have an anime series you want us to watch? email your recommendations to us at areweebthereyet@gmail.com!
Find Are Weeb There Yet on Social Media:
Thank you:
Camille Ruley for our Artwork
Louie Zong for our Themesong "stories"
https://louiezong.bandcamp.com
Find out more at http://areweebthereyet.com