AWTY 142 - The OC Dilemma (Neon Genesis Evangelion)
3 months ago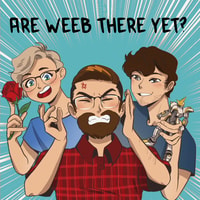 CW: Death, Parental Trauma, Child Abuse
Happy Father's day, for once lets celebrate with a protagonist with a da...oh no, no no no not like this... We watch Emo Teen Mech classic Neon Genesis Evangelion!
Have an anime series you think we should watch? Send your recommendation to us at areweebthereyet@gmail.com!
Find Are Weeb There Yet on Social Media:
Thank you:
Camille Ruley for our Artwork
Louie Zong for our Themesong "stories"