AWTY 171 - Spicy Pudding (After School Dice Club)
5 months ago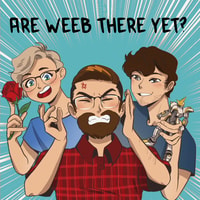 Just be Chill, just be chill, JUST BE CHILL. We watch a calm and non-traumatic club anime Afterschool Dice Club!
Have an anime series you want us to watch? email your recommendations to us at areweebthereyet@gmail.com!
Find Are Weeb There Yet on Social Media:
Thank you:
Camille Ruley for our Artwork
Louie Zong for our Themesong "stories"
https://louiezong.bandcamp.com
Find out more at http://areweebthereyet.com