AWTY 137 - Baby Parade (Gakuen Babysitters)
4 months ago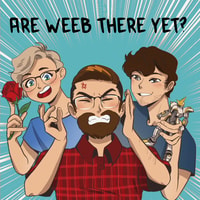 CW: Pedophilia, Child Abuse, Death
What a gentle looking show! What dark sinister secrets could possibly be in...oh god no. We respectfully acknowledge the cuteness of babies in an appropriate manner, and so do most other characters in Gakuen Babysitters!
Find Are Weeb There Yet on Social Media:
Thank you:
Camille Ruley for our Artwork
Louie Zong for our Themesong "stories"
https://louiezong.bandcamp.com
Find out more at http://areweebthereyet.com
This podcast is powered by Pinecast.