AWTY 147 - Klaus's Game Night (Blood Blockade Battlefront)
2 months ago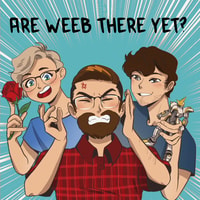 CW: Blood, Kidnapping, Death
There is no description I can write that will make this show clearer. We visit Demon New York and battle-chess god in Blood Blocade Battlefront!
Have an anime series you want us to watch? email your recommendations to us at areweebthereyet@gmail.com!
Find Are Weeb There Yet on Social Media:
Thank you:
Camille Ruley for our Artwork
Louie Zong for our Themesong "stories"