AWTY 167 - Prank Date (Interviews with Monster Girls)
6 months ago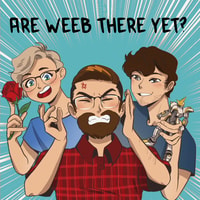 CW: Student-Teacher Relationships, Sexualization of Minors
Do you know what you need to do to get a "Head" of the class? Woah woah WOAH no keep your clothes on I have an extra credit assignment for you! We white-knuckle through some sweet encouragement and borderline criminal teaching styles with Interviews with Monster Girls!
Have an anime series you want us to watch? email your recommendations to us at areweebthereyet@gmail.com!
Find Are Weeb There Yet on Social Media:
Thank you:
Camille Ruley for our Artwork
Louie Zong for our Themesong "stories"
https://louiezong.bandcamp.com
Find out more at http://areweebthereyet.com