AWTY 198 - Aynggeel (Big O)
5 months ago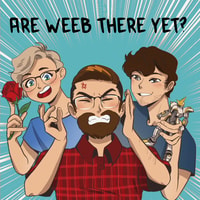 Sorry to upload late, please just stop shredding on the trombone about it. We watch Batman Mech Crime Drama Big O!
Have an anime series you want us to watch? email your recommendations to us at areweebthereyet@gmail.com!
Find Are Weeb There Yet on Social Media:
Thank you:
Camille Ruley for our Artwork
Louie Zong for our Themesong "stories"
https://louiezong.bandcamp.com
Find out more at http://areweebthereyet.com