AWTY 168 - Lil Guy Union (Ranking of Kings)
6 months ago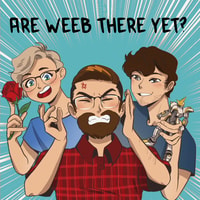 CW: Ableism Towards Deaf Characters, Death, Child Harm
Hes got, High in the Sky, Little Guy Hopes. We watch pure prince boy fantasy series Ranking of Kings!
Have an anime series you want us to watch? email your recommendations to us at areweebthereyet@gmail.com!
Find Are Weeb There Yet on Social Media:
Thank you:
Camille Ruley for our Artwork
Louie Zong for our Themesong "stories"
https://louiezong.bandcamp.com
Find out more at http://areweebthereyet.com