AWTY 190 - Aux My Veins (Healer Girl)
2 months ago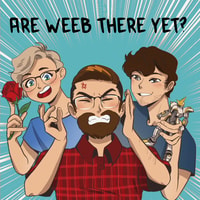 Have you ever head a song in your heart? Well that can cause a blockage you might want to check it out. We watch New Musical Medicine Show Healer Girl!
In our First episode, Dana and Brendan introduce Patrick to the wonderful world of Death Note!
Have an anime series you want us to watch? email your recommendations to us at areweebthereyet@gmail.com!
Find Are Weeb There Yet on Social Media:
Thank you:
Camille Ruley for our Artwork
Louie Zong for our Themesong "stories"
https://louiezong.bandcamp.com
Find out more at http://areweebthereyet.com