AWTY 129 - Killer Dome (Zoids Fuzors)
3 months ago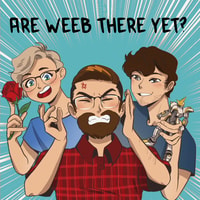 CW: Alcohol
With our anime podcast host powers combined, our power level is almost the same as an average adult human! Patrick Drags Dee and Brendan to Zoids Birthday Hell with our least favorite tradition as we watch early 2000's toy advertisement Zoids: Fuzors!
Social Media
Thank you:
Camille Ruley for our Artwork
Louie Zong for our Themesong "stories"
https://louiezong.bandcamp.com
Find out more at http://areweebthereyet.com
This podcast is powered by Pinecast.