AWTY 138 - My Other Car is a Dead Horse (Restaurant to Another World)
4 months ago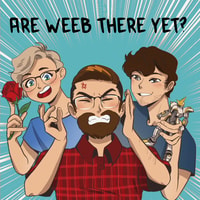 CW: Death
Good Evening I will be your podcast host for the evening, may I start you off with some light banter to start? We watch the teleporting food fantasy series Restaurant to Another World!
Find Are Weeb There Yet on Social Media:
Thank you:
Camille Ruley for our Artwork
Louie Zong for our Themesong "stories"
https://louiezong.bandcamp.com
Find out more at http://areweebthereyet.com
This podcast is powered by Pinecast.