AWTY 141 - Miku's Island (Children of the Whales)
3 months ago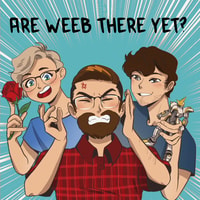 CW: Child Death, Genocide, Funerals
The poop crickets are flying, its time once again to harvest a new episode! We watch the not so subtly Avatar inspired high fantasy adventure series Children of the Whale!
Find Are Weeb There Yet on Social Media:
Thank you:
Camille Ruley for our Artwork
Louie Zong for our Themesong "stories"
https://louiezong.bandcamp.com
Find out more at http://areweebthereyet.com
This podcast is powered by Pinecast.