AWTY 196 - Father, Son, The Devil (Black Clover)
1 month ago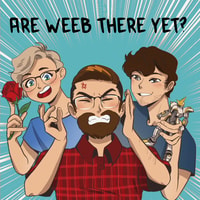 CW: Child Abuse, Death
Its rude to tell your children who is the favorite, unless one is objectively cooler and more magical and smart and handsome. We watch Black Clover!
Have an anime series you want us to watch? email your recommendations to us at areweebthereyet@gmail.com!
Find Are Weeb There Yet on Social Media:
Thank you:
Camille Ruley for our Artwork
Louie Zong for our Themesong "stories"
https://louiezong.bandcamp.com
Find out more at http://areweebthereyet.com