AWTY 136 - Cheater Curry (Penguin Drum)
4 months ago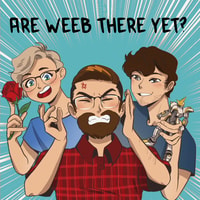 CW: Stalking, Non-Consensual Kiss, Death
Deep in the mind of a genius, an idea laid dormant for years...what if I ripped some orbs out of boys. We play a game of Peng the Drum Slowly and ready our restraining orders as we watch Penguin Drum!
Find Are Weeb There Yet on Social Media:
Thank you:
Camille Ruley for our Artwork
Louie Zong for our Themesong "stories"
https://louiezong.bandcamp.com
Find out more at http://areweebthereyet.com
This podcast is powered by Pinecast.