AWTY 131 - Amonganronpa (Talentless Nana)
3 months ago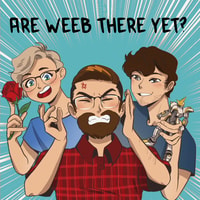 CW: Murder, Drowning, Burns
Agent [Spoiler], your targets are the superhuman children on My Hero Island, I will leave you to prepare. We watch anime whodunit-from-the-murderer's-perspective Talentless Nana!
Social Media
Thank you:
Camille Ruley for our Artwork
Louie Zong for our Themesong "stories"
https://louiezong.bandcamp.com
Find out more at http://areweebthereyet.com
This podcast is powered by Pinecast.