AWTY 176 - Monolong (One Punch Man)
2 months ago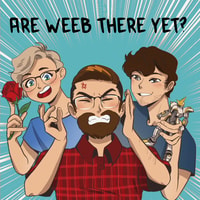 CW: Violence, Gore
A new day for anime, why I remember when I was a child growing up in Rhode Island there was not much community for anime fans, and the only place to watch was at sleepovers in the dead of night. How this resentment grew in me and fueled my...wait where are you going? I have 3 more pages to read through! We watch the sensational parody action anime One Punch Man!
Have an anime series you want us to watch? email your recommendations to us at areweebthereyet@gmail.com!
Find Are Weeb There Yet on Social Media:
Thank you:
Camille Ruley for our Artwork
Louie Zong for our Themesong "stories"
https://louiezong.bandcamp.com
Find out more at http://areweebthereyet.com