AWTY 176 - Monolong (One Punch Man)
1 year ago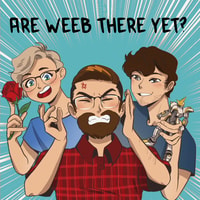 Transcript

Speaker A:

I fully realize I am still inexperienced, but now, more than ever before, I.

Speaker B:

Need incredible strength so that I can eradicate the greatest of evil, dr. khuse, the man who's enough, you idiot.

Speaker C:

Shorten this stupid sword and put it worth your last.

Speaker A:

Hello, and welcome to our week. There yet in exploration and education and anime. I'm your anime idiot, patrick dugan.

Speaker C:

I am an anime expert, D hollander.

Speaker B:

And I'm brenda mccullough. Your anime several complaints until I go and tell an authority figure who's higher and can actually do something other than me.

Speaker C:

I'd like to speak to your manager.

Speaker B:

I've tolerated it before, but I asked for chicken nuggets, and this is the fifth salad you brought me. I don't I don't know what we're not getting here. I'd like to speak for no mustard.

Speaker C:

And you brought me a bottle of mustard.

Speaker B:

Let's not go to manager right away. Maybe I can talk to another server who would then maybe in three to four years, talk to an authority figure. I don't want to get anyone in trouble.

Speaker C:

Excellent.

Speaker B:

That's my opening bit. I figured let's not reference something for once and see how original I can be. Didn't turn out well.

Speaker A:

See, I am going through a very bad, insomnia couple of weeks right now. As soon as you started saying something that I didn't find related to the show, I panicked, and I was like, oh, no, did I, in my weary state, watch the wrong thing? So I was over here petrified in silence.

Speaker B:

Usually my opening line does jar and confuse and startle listeners. I usually don't get you guys in it as well, but you know what? Every now and then it's good. Keep you on your toes.

Speaker A:

Yeah, see, I'm used to the panic side, but it's rarely on me, being like, oh, did I do bad? Normally it's like, yeah, brendan's doing bad.

Speaker C:

This is brendan's pulling some bullshit. Yeah, that happens to me with the lion one.

Speaker A:

All right, we all get a turn.

Speaker B:

Yeah.

Speaker A:

Real quick, can we confirm what did we watch this week so I can settle down?

Speaker C:

Yeah. This week we're watching One Punch, man.

Speaker B:

As opposed to my several complaints, man.

Speaker C:

I was thinking before we started recording, I was like, I hope he says, like, two kick fella.

Speaker B:

No, that's too easy. understandable. I needed, like, Eldritch's horror levels of just confusing, of just actual what?

Speaker C:

So you accomplished it.

Speaker A:

You need to solve the arg in this episode notes to get the reference.

Speaker B:

I have often been described as an audible rubik's cube, both loud and annoying.

Speaker A:

And just covered in stickers.

Speaker C:

Have you heard of One Punch Man?

Speaker A:

No.

Speaker B:

What is it?

Speaker A:

I hate to shake up format this much, but I have to say, I have seen this before. Don't worry, not all of it. No, I didn't commit to a full show, not once. No.

Speaker B:

I will say, cooks aside, I have watched it, and I'm aware of it. It was a goof.

Speaker A:

Yeah, this was a mistake on my part, I will say. When I was starting to work in anime, I was like, okay, I should probably watch anime right?

Speaker C:

Once.

Speaker B:

Cool.

Speaker A:

So my choice of show was very popular at the time, one Punch Man. So going into it, I didn't have the full nuance or realization that, oh, yeah, this is a big old parody of all the inside things you would know from watching anime. Yeah, and I just watched it straight up like an animal.

Speaker B:

Genuine.

Speaker A:

Like, okay, I get this is a comedy, but it is very heavy handed. So, yeah, this is going to be a fun experiment for me to actually now being 170 shows into knowing about anime, if it will hit different.

Speaker C:

Yeah, it did hit different just the first episode a while back and then didn't keep watching it. And like, it wasn't because I didn't think it was like, fun or I thought it was bad or anything. I just didn't keep watching it. So I am excited to keep going because it seems fun. And that's what I wanted. I was like, I kind of want to do an action show, but at the same time, I don't know a lot of action shows, so I don't just want to pick one. But I knew One Punch Man is like, silly, so you want to he's.

Speaker B:

Crossed you wanted a fun action show, not a needlessly complicated baggage lore action show. Like, I tend to pick.

Speaker C:

Yeah.

Speaker B:

I watched this when it first came out and I kept on watching it. And then when the anime stopped, I started reading the manga and I'm all caught up to date on that. So I'm quite versed in the punching of a singular being. And yeah, it's a gigantic show. It's a very well known series, so I knew we were going to get to it eventually. But yeah, I wanted to purposely wait on it a while until we got some other shows in the bag because it is parody and satire of a genre. So without knowing those tropes, a lot of the fun isn't there because it'll be like, oh, boy, I watched this documentary the other day called monty python. Those guys are some interesting fellows. You kind of got to know what the jokes are being made about.

Speaker C:

Yeah.

Speaker A:

So that's why you subjected me to so much garbage. Now it makes sense.

Speaker C:

Yeah, that's why.

Speaker A:

The entire reason, right.

Speaker B:

No, I just have bad tastes and things.

Speaker A:

Oh, man.

Speaker B:

I'm aware.

Speaker A:

Wait, we could have prepped for this episode but also watched Good Things.

Speaker B:

I just obtusively chose otherwise, but yeah, I think I know it's a little contentious. The studio that did this was madhouse that animated the first season and they do incredible work. We've watched some of their other shows and they're just crazy production value wise. So the first seasons are really good and it's a little contentious with the second season because it's different studio and, you know, not as over the top, but yeah, I think the first season really sets the tone and really hammers home what the show is trying to do. So I think it's a good pick.

Speaker C:

Let's see if we get the references.

Speaker B:

Ha, ha. jojo the show is about one punch to the feta villain. Let's see if it takes one episode to sell dugan on it.

Speaker A:

Hi.

Speaker B:

Welcome back to are we there yet? I'm your no.

Speaker A:

Hi, I'm Troy mcclure.

Speaker B:

You may recognize me. It feels very talk show honesty.

Speaker C:

Welcome to fetch with rough, rough men. I'm really into that theme song. I never watched the show, but I'm really into that theme song.

Speaker B:

Genuinely have no idea what you're talking about, but oh, good.

Speaker C:

I made a reference that Brendan doesn't get.

Speaker A:

I Brendan. I'm with you for once.

Speaker C:

I did it. I think it was on pbs.

Speaker B:

Anyway, we're all confused.

Speaker C:

Yes. Okay, let's talk about the one punch man.

Speaker B:

The singular. bald man.

Speaker C:

His egg head.

Speaker B:

Sorry about really strong Mr. Clean.

Speaker C:

Mmhmm. So we open on a city, and then there's an explosion. The cause of the explosion is a piccolo looking motherfucker, as in Dragon Ball.

Speaker B:

Z Piccolo, also voiced by Crystal bot.

Speaker C:

But he's blue instead of green. He's out here causing havoc, causing more explosions. We see a room of people, like, in a control center talking about who's available, superheroes, presumably. And the news talks about the Hero Association, so that must be them. And then we see a guy watching a TV, and he's like, I guess I'll go. And that's Saitama the One Punch man titular man. Yes. He arrives on the scene. bald is all, Get out. The piccolo guy approaches a little girl, but right before he can grab her, saitama speeds in and moves her. Blue Piccolo guy asks who he is, and he's like, I'm just a guy who does hero work for fun. And Blue piccolo says that's a lame backstory. And he's like, I was formed from man's pollution to the earth. To which I was like, I love fern gully. I love Tim curry's character and fern gully.

Speaker B:

What if Captain Planet just had enough? What if he went dipshit? That's this that's this guy.

Speaker C:

He starts doing his villain monologue, and Saitama just stands there while this guy's yelling at him about being a hero for fun. But before he can get much further, Saitama just decks him. And you know what the name of the show is?

Speaker B:

He takes one, we give you what happens. It's all we know about the show so far.

Speaker C:

And that makes Saitama upset. He's like, Damn it, just one again. And then we get the opening, which is pretty rocking. It's got some very cool animations.

Speaker B:

Solid.

Speaker C:

Yeah. Next up, we see a weird Crab Man. Crab lante. Yeah, I'm not going to call him that.

Speaker B:

Crab.

Speaker C:

He's got. His upper half is crab, and his bottom half is human legs with no pants on, just some undies. And we see a guy in a suit, like, standing off with him in an alley. We find out later. This is a flashback. This is Saitama. He still has hair. He's unrecognizable.

Speaker B:

He really is. He also looks like about half of the anime protagonists we've seen so far, which is a joke. And if you're making an anime and your character looks like this, do it again. Make them better.

Speaker C:

Sit down. Design it again like they did with sonic, but also your workers. Right? But yeah, the first time I watched this, I fully didn't know that it was him until he makes it clear.

Speaker A:

I had that same confusion the first time.

Speaker C:

Yeah. So he's talking about how he's looking for a job, and he doesn't care about anything, so he doesn't want to run away just because of this Crab Man. And Crab Man is like, I'm looking in your eyes, and I can tell we both just don't care about life anymore, so I'm going to let you go. He says he's looking for a kid with a big chin. And when he finds that kid, he's going to rip his arms off.

Speaker A:

Just the arms.

Speaker C:

So as Saitama is walking home, he sees this kid in a park. He goes up to him. He's like, hey, kid, did you mess with a big crab guy? And the kid is like, yeah, I saw him asleep in the park, and I drew some nipples on his chest, as you do. And Saitama is like, well, it's none of my business to help this weird chin kid. It is a very large chin.

Speaker A:

Yeah, big old ass chin.

Speaker B:

Two cantaloupes glued to his chin.

Speaker C:

But before he can get away, Crab Man arrives. Saitama leaps into action, getting the kid out of the way. He tells the kid to run, and he's like, but you left my soccer ball over there. This kid's a piece of shit. Crab man says, whoever makes fun of the way he looks gets killed. No exceptions. And this kid drew on my chest in permanent marker. So he's going down. Saitama bursts out laughing and he says, hey, I just realized, Crab Man, you look like a villain from a cartoon I used to watch. And the Crab man tosses him.

Speaker A:

What?

Speaker C:

But Saitama is ready to fight back, and he says, when I was little, I wanted to be a hero. So fuck a job. I'm going to fight this crab.

Speaker B:

If I had a nickel or every time I said that, I'd be able to pay off my fines and go back to Maryland.

Speaker C:

Wow.

Speaker A:

I miss that old base smell.

Speaker C:

So they fight. Saitama uses his tie to pull out one of the Crab Man's eyes, and a bunch of nasty stuff just flies out. It's like crab meat, but also like, nasty juices and whatever and that does him in. He's a murderer.

Speaker A:

That'D be enough for me. I can admit if you pull out.

Speaker C:

My eyeball and all my shit flies.

Speaker B:

Out, you got me there.

Speaker A:

Pull my soul out through my eye.

Speaker C:

So it's been three years since then, and he trained so hard that he went bald. And now he's so strong that no one can beat him. So he feels nothing. Welcome to the club.

Speaker B:

Having watched the rest of this and read the manga, I'd love to say there's more story too. That really is it. That's the whole story of Saitama.

Speaker C:

Great.

Speaker A:

I'm so glad they chose not to retcon it and be like, yeah, we can flush this out a little bit more. Like, keep the same things. They're like, no, this is it. That's all you need.

Speaker C:

This is his whole deal.

Speaker A:

True commitment right there.

Speaker C:

So we see him buying some stuff from a grocery store when things start shaking. Then the store gets all messed up and we zoom out to see a huge footprint. So there's a new villain in town, a big nasty fella, like a Titan from the attack on Titan. He's just a big nasty fella. And he has a scientist on his shoulder that calls him little brother. We get a quick backstory. The guy who is the Titan would.

Speaker A:

Not say, this is a quick backstory. I just have to add that quick.

Speaker B:

New compared to Saitama.

Speaker C:

So the guy who's the Titan wanted to be strong, stronger than anybody else. Scientist gave a super effective steroid to him, saying that it would give him the power he's been looking for. It's even strawberry flavored. So he drinks it and blows up, becoming Titan sized. And the scientist is like, Brains and brawn. Together we're unstoppable and he can destroy miles of city with a wave of his giant arm. So we see people evacuating the next city that he's heading to. And up on the Titan shoulder, the scientist is telling him what to do. And then in a shot from afar, we see Saitama is now standing on his other shoulder. And he's like, what's it like to be the strongest man? Do a flip. And the scientist guy tells the Titan man to kill him. But he reaches up and smacks the wrong shoulder and kills his actual brother by accident, the scientist man. So that makes him really upset. He's like, how could this happen? And Saitama is just like, smiling, looking up at him. He's like, titan guy says, this is saitama's fault. He goes into rage mode. He's like punching and thrashing. He makes a big old hole. He's like, I'm the strongest now, but what does that matter if I don't have my brother?

Speaker B:

At what cost?

Speaker C:

And then Saitama flies out of the hole and punches him in the face once again, one and done.

Speaker B:

Boop.

Speaker C:

Having all this strength gets boring.

Speaker B:

Yeah.

Speaker C:

Next up we see Saitama kind of just going about his evening walking home, and he's inner monologuing about the evil in the world and how it's the same from before. He was a hero, so it's not like he's made a difference, but he's fine with that. But he's concerned that he feels less and less. He's out on the street, and this evil car man comes up and monologues at him, and he just punches him in the car jaw. And that's it. And he goes home. He kills a man and goes home?

Speaker B:

Yeah, because I think the car guy, he's, like, talking in the background while Saitama was like, monologue. So we do get a bit. But then even the crab guy, he says, like, I ate a bunch of crab and then I turned into a monster. It's like, okay, so these were human at one point.

Speaker C:

Yeah. This is a weird place to be.

Speaker B:

Yeah.

Speaker C:

So, yeah, he goes home. He just feels like his heart isn't in the fights anymore, but it's okay. This is just his hobby at this point. Then the next day, the next morning, he's asleep in his apartment, but he's attacked by something, and it ruins his apartment and it attacks him out on the street. And he's like, what are you? And it says that we are the true earthlings. And he talks about his people, the subterranean people, the mole folks, and he says that they're overpopulated and it's time to rise from the underground. But humans are overpopulated, too, so we're going to kill him to make room. And Saitama is ready to fight, and he gets one of them with a punch, and they all come after him. A fight ensues with some pretty sick animation. And then bigger and bigger mole folks are coming after him, and he punches them all. They talk about how strong he is. He says he never loses. He's like, I'm the guardian of the surface. And the fight continues, and he's, like, excited. This is a fight that he can really get into. Like, he feels more excited than he has in a long time. And then the king of the mole folk busts out. He gets ready to fight him, and his alarm goes off. It was just a dream. And then there are some real mole people that come out of the ground, but they're all really small. And he goes out there ready to fight them, but they surrender right away.

Speaker B:

Yeah.

Speaker C:

And then we get the ending, which is much more chill than the beginning. And then there's a quick aftercredit scene where we see a cyborg boy standing over a cow carcass, and then he's walking toward the city. And that's the end of episode one.

Speaker B:

A cyborg, if you will.

Speaker C:

Cyborg.

Speaker B:

I think that might be one of the first proof Federic dreams we've had in anime in a while.

Speaker C:

I guess it was kind of because there were more people.

Speaker B:

It did happen. Yeah.

Speaker A:

They got their spin on that one too.

Speaker B:

They got all the tropes. So we start off episode two with satama doing his morning routine. And he's, like, watering some plants and he has a TV on. And we hear a news report talking about a new breed of mosquitoes in the city and further the parody of the series and showing us stuff. There's a bunch of different cities and they're all just named after letters. So it's like city B, city A Saitama lives in city Z. Which is great because the location really does not fucking matter.

Speaker A:

Yeah, just tell us how far away it is by how different the letter is.

Speaker B:

Have Mount fuji or Tokyo Tower somewhere in the horizon. We got it. There's reports talking about new mosquitoes. We see Saitama watering his plants and we see shots on the news broadcast. It's like a news segment talking about the mosquitoes. And then it cuts away and it cuts right back to the mosquitoes again as, like a breaking bulletin, a breaking news story. We see the mosquitoes are draining the countryside of blood, like people and animals and just being left as, like a skeletal husk with skin wrapped around them.

Speaker C:

Scary, graphic.

Speaker B:

Very aggressive mosquitoes. And outside on the balcony, we see Saitama watering the plant as a mosquito lands on him. And he goes to slap it. And he can't do it. Every time he slaps, it just flies away and he can't kill it. And, boy, is he trying. It's got, like, the loud impact. Sounds like he's using his powers and stuff. So somehow somehow it's just not it's somehow evading him.

Speaker A:

At this point, they need to change the show because he makes contact with that mosquito, but it doesn't die. He's technically not the one punch man right now.

Speaker C:

Has he punched it, though, or just.

Speaker B:

He'S only slapped it? No, my argument, it's blogged back to reddit with you. So we see City Z, where Saitama is, is being evacuated. They got the sirens going saying the swarm of mosquitoes is approaching the city. And we see a lone cyborg staring off at the storm from the distance, our edgy boy. And then we see some looter running around the city being like, oh, boy. Now that it's all evacuated, it is a great time to steal. I sure do love stealing. And the mosquitoes descend upon him and suck him dry. Just another shriveled huss to add to the pile.

Speaker C:

Pretty nasty.

Speaker B:

They don't show a lot of people, but just like everyone dies in the show. Just even the last of the giant titan guy stopping around like, yeah, thousands of people would have died from that.

Speaker C:

Poor civilians.

Speaker B:

Yeah. And after the looter is drained of his blood, we see them all. The swarm fly up and circle around a big mosquito lady. I just called her Queen Mosquito because she really doesn't have a name good enough. We want to add to D Simplest.

Speaker C:

She's pretty.

Speaker B:

Following this.

Speaker A:

I just got to add here in my first watch of this, getting to this part, this exact very hypersexual woman was when Sam walked into the room and saw me gazing at the industry I was so desperately trying to break into. And all credibility and respect just left our relationship, and I'm still trying to recover.

Speaker C:

It the same ever since.

Speaker B:

Coincidentally, my dad has also been watching anime. I got him into demon slayer, and he's had a similar incident where he's watching it, and then my mom walks in and goes, what the hell is this? And he has to try and justify what he's hodge.

Speaker C:

Well, actually, our son recommended it to me. That's all he has to say.

Speaker B:

She goes, that's fine. I've discovered that one already. And I think that moment of watching something and someone walking in at the pinnacle of the worst moment of the episode and having to explain is peak anime. That's what anime is. Because otherwise it's just a cartoon. But if you have to justify it and explain the titty monstrosity on screen, that's anime.

Speaker A:

I think this would be a perfect game show for us to do where we give someone an out of context, like two second clip of an anime and have them try to justify it as if their mom has just walked. I think this is our new multi million dollar idea.

Speaker C:

That's great.

Speaker B:

You see, they're fighting against these interdimensional demons, but every time they use their powers, they get more and more physically disabled. It's good because when it happens no.

Speaker C:

Nothing is good about that one.

Speaker B:

The show is called is it good, though? But yes. Keeping in the common Rider and Power Rangers fashion. Yeah, the big Mosquito Queen is just hypersexualized unnecessarily, but it's part of the trope. It's what it's making fun of in other anime. So they got it. So we see her taking up the swarm of mosquitoes and draining the blood from them. She's feeding off them. They collect the blood for her fun. Female mosquitoes are the ones that actually collect the blood from animals. So we love a feminist girl power.

Speaker C:

The form of lady mosquitoes.

Speaker A:

And anime is right, too. They got two things, right?

Speaker B:

They got two things. And then we see cyborg appear and he says, you're a threat to the city, and I can't let you do this, and starts fighting the Mosquito Queen and being a big, high budget action anime. There's a lot of fight scenes. I'm not going to describe it. It's cool. It's well animated. It's super well done. Meanwhile, Saitama is back at his apartment, still struggling to kill just that one mosquito. And he's real mad now. He's got a vendetta against it. And we cut back to the fight, and we see the cyborg is shooting big like fireballs out of his hands, like bursting of sockets in his palm and burning away a lot of the mosquitoes. Yes, we see. While they're fighting, the Mosquito Queen flies down to make a pass at him. Well, she doesn't flirt with him. She flies down to make an attack at him. And she ends up ripping off his left arm as she flew by and just cut it straight off. And she's flying back up in the sky being like, haha. How do you like me now, robot boy? And he's like he's like, oh, check again. Throws back hair in the wind like a boy band member. And we see the mosquito Queens lost both of her legs. He cut those off when she flew by him.

Speaker C:

Got you.

Speaker B:

Trade them. Blow one up. Doesn't really matter. She flies the whole time. So but anyway, she says, all right, now I'm going to have to kick it up a notch. Now you'll witness my second form and starts draining all the blood from the mosquitoes around her in the swarm. And all the mosquitoes are draining more animals and livestock in the neighboring areas. So she's absorbing a lot of blood. And right around that time, we see Saitama running it to the background with can of bug spray, spraying the one mosquito that's now been lowered back to the swarm. He's like, come on, I'll get to you. A little bugger. And cyborg voice sees them. He's like, oh, I thought this place was evacuated. You shouldn't be here. It's very dangerous, sir, please get out here while you still can. And Register is saying that the queen launches her swarm down and just kind of, like, tries to pulverize the entire city area and both of them with just her swarm of mosquitoes. We see it like, destroys the buildings around and cracks them in half. And in the middle of it, the cyborg ignites, releasing some energy around his whole body and just incinerates all of the mosquito swarm that was piling on them. And he goes, good. That should have killed all biological life form within the seren area. That should have taken care of the mosquito. Shit. The guy and, like, turns around real quick to see Saitama, who is still there, a little charred, a little ashened up and completely naked. His clothes were burnt off.

Speaker C:

The aesthetic difference between Saitama and everybody else is very funny. It's just completely soft, round face. And, like, the way he stands, the outfit he was wearing before was like a polo and some shorts, like some.

Speaker B:

White shorts like him on his casual Sunday afternoon.

Speaker A:

And he's just like, wow him naked, just fully jack just out of and just having a soft egg head is just amazing.

Speaker C:

He's just like, good job. That was cool.

Speaker B:

There's a lot of time where they just put, like, no detail or rendering onsite Tombway. He's just very flat color wise. And it's like, yeah, that adds to it. It really emphasizes, like, nah, he's just nothing. And we hear laughing, and we look up to see the queen mosquito laughing at them. And now she's red from absorbing all the blood. She survived the blast as well, because now that she has all the blood, she's even stronger than before.

Speaker A:

Sorry, real quick, the point where Sam actually lost all respect for me was when Sam walked in and heard her say, I want all of you to put your sticky liquid inside of me. Sorry, just a quick addendum.

Speaker B:

I mean, I'll say this kudos to Sam for having respect for you. 170 episodes into this pot, I would have lost it much faster, probably at episode 69. And so now that she's powered up, the Mosquito Queen starts attacking full force and just bodying the Cyborg boy, just tearing up the shreds and lifting up in the air. And just we see just chunks of him being torn apart. And as he's falling back into the city about to hit the ground, we can see, like, the energy core in his chest, like, fully exposed now from being destroyed. And he's about to set it off and just nuke the whole place and self destruct because it's the only option he has left to take out the Mosquito Queen. He's like, this is my last resort. I got to make it count. I'm sorry, professor. I'm not going to make it back this time. I'm right at the Mosquito Queen is coming to fly in to finish them off. See, very quickly, she is sprayed against an entire building as the blood just coats the entire thing as Saitama just comes up and slaps her in the face, instantly killing her and the cyborg. As soon as they hit the ground, cyborg immediately bows to Saitama and has to be his apprentice, seeing how strong he is. And the next day, we see a cyborg boy shows up at saitama's apartment, fully repaired, fully fixed, and introduces himself as chinos. And Saitama is like, oh, you were serious. No, go away. Leave me alone.

Speaker C:

I've got nothing for you.

Speaker B:

I don't know what you want from me, buddy. And genos brings him into his apartment. They sit him down for have some tea. And genos keeps, like, talking, saying he wants to be his apprentice, and tied him like, man, what's wrong? What's your problem? What's wrong with you? He's like, oh, my problem. And then gina proceeds to just info dump his entire backstory, and we just get panning shots of different stuff around saitama's apartment. During this whole time, he's not even been talking, and it's just, like, just filling the time as he just monologues. Long story short, his village was attacked by a rampaging cyborg, and he found a professor to turn him into a cyborg so he can hunt it down and get revenge. It's the plot of Mega Man. He's mega, man.

Speaker C:

He even shoots lasers from his hands.

Speaker A:

Yeah. The one thing that I don't love about this show is how much they commit to yeah, we're. Going to make fun of really long, dumb back stories by doing really long dumb back stories over and over and over. It's like, all right, this is eating up actual minutes of your show. You do realize I know you're I know you're leaning into it, but that's also make me watch this.

Speaker B:

That's also what they count on. They're like, we got the action is so fast, we need to kill. We need to stretch for that 22 minutes mark. So, like, they're kind of counting on this to be fluffer, but yeah, this show is both a hyper parody satire of over strong actiony shown and sort of type shows, but at the same time is also the pinnacle example of it in pretty much every aspect that isn't saitama. Yeah, which further helps for the parody, but also, like, Duke and said, we also just listen to gina's talk for, like, four minutes straight about relatively nothing.

Speaker A:

Yeah, it's a show pointing at, like, the main structural support beam of their house and being like, ha, that's stupid. Why would they use that in other houses?

Speaker B:

So, yeah, Genos gives him the whole backstory inside time. I like, cuts him off. He's like, stop. 20 minutes or less. I don't care. This does not interest me, being the audience surrogate here. And says, like, well, you saved my life, and now I owe you. My life is in your hands now because you saved it. And once again starts talking a lot about the training all of and satanic cuts him off again. Meanwhile, we see a villainous nerd sitting in his basement looking at a bunch of computer monitors collecting data from the mosquito Queen, saying, like, she died faster than we were expected. We have to analyze her data and figure out what went wrong and how to make the next one for the House of Evolution. And he says he wants to bring in the specimen that defeated the mosquito Queen to analyze. So then we cut back to saitama saying he'll train genus, saying it won't be easy, but he'll do it, and he has to commit to do whatever he says. And right as he's saying that, a large praying mantis monster burst through the wall, attacking him, both saying, ha ha, I'm going to get and then immediately is killed by saitama by slapping him away again.

Speaker C:

No chance.

Speaker B:

Not even remotely done.

Speaker A:

Chino says before the back story.

Speaker B:

And geno says, like, oh, I'm picking two other beings up on my radar. Let's go find out what they are. And he flies out the destroyed balcony now to see who it is. And it's just a little dumpy slug man and a little dumpy frogman. Who. They got a lot of crazy little characters like this in one Punishment. They're great. I love just the weird ones. And the slug is like, oh, I don't sense the praying mantis anymore. He's one of our strongest warriors. But my telepathy is not picking him up. And we see chinos like, drop down. He's like, you two, what do you do? And he gets cut off. And we see saitama is already there, like, already there before chinos is. And saitama has piledrive both of them into the ground upside down, so their legs are just sticking out. And he's like, I wonder what these two are here for. Not even asking him. And then saitama gets pulled into the ground down to his neck, so just his head sticking out. And we see a large cyborg blow through the building behind them and starts like, monologue, you too. I'm going to blah, blah, blah. And Genos gets ready to start fighting him. And when geno sees who he is, he's like another large cyborg going rogue. This might be the one for my backstory. Meanwhile, a large lion man calm down. Day sees never. We already had the lion man on this podcast. There's proof.

Speaker A:

There's only one in my heart.

Speaker B:

But it's another large animal creature that comes with the sites. And we're like, you defeated the praying mantis, but we got you now trapped underneath the ground, thanks to Ground Dragon. And we see a merge next to him. It's just a mole. Just like a little mole dude. He's like, ha ha. I'm only good at digging because he's like, very weak. But the line man is a huge muscle abomination. And they say now that they got saitama, they're going to attack him along with the help of, like, forget his name metal gorilla, cyborg gorilla. And that's the one that's fighting from overwatch. Winston from overwatch. And that's the one that's fighting Genos. And they say they're here on behalf of the House of Evolution, which is what we saw earlier. They were sent to capture saitama, and saitama just stands up out of the coal they dug him into effortlessly. And the mole immediately starts panicking like, well, that's all I got. saitama says, we don't got to fight. You can just apologize for destroying my apartment. It will be even. We don't need much. And lineman starts, like, bragging like, no, it won't be that easy. And starts powering up and unleashes his big attack and starts fighting saitama. And as he's doing that, we see, like, claw marks and buildings being destroyed all around him just from his sheer presence. And saitama is just sidestepping it all, dodging it, and just bobbing and weaving, all of it. Well, lion seems to be done pop and taps lion in the face, who just dissolves into mush. And all of his organs are spraying out of him by single punch. And we see Ground Dragon the little moment and be like, well, shit, I got to go and start digging into the ground, trying to escape. And while he's digging, he's like, I'll get back to the House of Evolution. I'll warn them all of who's coming. And by that point, and we see Saitama's face just emerge from the dirty there. It's a lot of really good visual gangs from saitama for just doing whatever he needs to, and he once again just destroys the mole man underground and then emerges next to gina's, who beat up the cyborg gorilla, who's, like, bleeding out, leaning against the building. All right, we got some questions for you. He's like, I don't you can defeat me, but I'm only the third strongest. We got two more that are stronger than me. You'll have to take them on and say, tommy just holds up the severed eyeball from the lion man. He goes, this guy. And the girl is like, okay, cool. Yeah, I'll talk. What do you need to know? What's up? And even drops his robotic voice. What was that about? He said, I just want it to sound cool. I thought it sounded cool. And he says he'll have to defeat the rest of the House of Evolution, and no, I already said that part. Yeah, that's it. The girl says he'll talk. And that's where episode two ends.

Speaker C:

Yeah.

Speaker A:

Will he talk? He does.

Speaker B:

What choice does he have?

Speaker A:

Starting episode three, we immediately jump into guerrillaman's backstory of the House of Evolution. So we are told the story of a mad scientist. His name is genus.

Speaker C:

I think his name is genus.

Speaker A:

The other guy genos.

Speaker C:

Robot man. They say Genos, so it's, like, a little different, but still a touch confusing. Yeah.

Speaker A:

I remember there was one point in this episode where saitama does say genos, the wrong pronunciation.

Speaker B:

And I just walked in, and I.

Speaker A:

Was like, that was weird. Did you confuse which character you were talking about? Okay, cool.

Speaker B:

I mean, in beasts, they've also said Lewis and louie sometimes, so, you know, not every time. Not a perfect guy. I'll say genus being the villain of the House of Evolution, being on the nose, it's one punishment. everything's on the nose.

Speaker A:

But doing it in a way that makes it confusing.

Speaker B:

With one of your yes, that's fair.

Speaker A:

Science man was respected in his community, but once he started his main project of, oh, I got to figure out artificial evolution and make the greatest humans, no one in the science community supported him. So he worked for decades, became an old grizzled man old man. But when he finally cracked the code, he was able to clone himself and de age himself. So he's his sexy young self.

Speaker C:

Thank God.

Speaker B:

This is literally just Mr. sinister from X Men.

Speaker A:

Okay, I'll take your word for it.

Speaker B:

For anyone who is interested in this guy's back story and would like an actual character of it. Mr. sinister from X Men.

Speaker C:

There you go.

Speaker A:

Perfect.

Speaker B:

He's a lot more glam. We love him even though he is traumatically evil.

Speaker A:

Again, monologuing too long. saitama is like, all right, hurry it up. So he's like, okay, yeah, don't hit me. Basically, the doctor is now obsessed with your strength, because clearly you are the strongest person in the world, so he's going to try to kidnap you or whatever.

Speaker B:

And.

Speaker A:

Genos is like, all right, I guess we have to strike first when he's not expecting it. And he's like, but House of Evolution, there are other cyborgs, right? I got to fulfill my backstory elements, too. And gorilla man's like no, just me. I'm the only cyborg. The rest are organic.

Speaker B:

He's like beans.

Speaker A:

So we see the doctor. They're aware that saitama is on to him and that, oh, no, all his clones are weak little babies. We can't defend ourselves, but we still have our secret weapon, the ultimate life form, carnage Cabuto shadows. He's got a gun and attitude.

Speaker C:

Dam and Hell in a sonic game.

Speaker A:

So Saitamo and Genos just sprint all the way there. Genos is like, yeah, I'm sorry. I assumed you could fly. And he's like, no, I'm just strong. There's no indication of that.

Speaker C:

I'm just a guy.

Speaker B:

Humans can't do that. Then they can just punch people into a dust.

Speaker A:

Yeah, use your brain, robot man.

Speaker B:

You fucking idiot.

Speaker A:

So they finally get to the tower. ooh, a big, sinister, eight story tall cinder block just out in the middle of nowhere. So they start to figure out their plan of attack, but Genos just uses his laser blast, blows up the entire tower. He's like, let's just get it over with. You always say, cut to the chase, so I'm just trying to help.

Speaker B:

Efficient.

Speaker A:

But they realize at the base, they find this place has a basement secret underground bunker. Typically underground, so, yeah, that's fair. So they go inside. We see some clones trying to get Carnage Cabuto up and ready to go, but he's just a big exodious motherfucker, and he just keeps killing all the clones. And the main Doctor non clone man, he's like, Are you satisfied killing me a bunch of times because they're my clones? He's like, no, I want freedom and power. I'm the ultimate life form, but I'm subservient to weaklings. blah, blah, blah, more backstory. He's like, all right, I will give you your freedom if you go get this saitama guy, dead or alive. So saitama and Genos are walking down a dark hallway, and Genos is like, Ha. I think a life form is coming. And we see the lights flickering off as just giant beetle Man just charges in at them. And he immediately takes out Genos, and he's like, oh, saitama, you're supposedly even stronger than me. I guess we'll test it out. Come to my combat zone, and just takes him to, like, a big white room.

Speaker C:

I don't know if it's the same in English, but I loved the line here where he has pushed Genos into the wall. saitama says in Japanese, he goes, you turned my sidekick into modern art.

Speaker B:

Yeah, they kept that line in the dove.

Speaker C:

God, that's funny.

Speaker B:

It's another reoccurring joke in the show where genos is the super serious, like, actual triad and just gets fucking dumpstered every second he can I mean, he can take it. Yeah, apparently.

Speaker A:

So they go into the arena and Genos is alive and he charges in, but he's struggling. He shoots out a bunch of fire and stuff. Just tries really hard, but doesn't do anything except frizz up his hair and just turns into a white afro. So we get more doctor backstory, monologue, blah, blah, blah, as he gets to the chamber and goes into like, yes, carnage is the ultimate life form. He's the strongest thing. And as he goes on, saitama is like, oh, possibly an actual challenge.

Speaker B:

Interesting UTs.

Speaker A:

They go on and on. And Carnage is about to take his first hit. He's going to crush the puny saitama. But as he's about to, he leaps away. instinctually. He's like, I don't understand. This tiny little speck of a nerd is triggering all of my advanced instincts, saying I'm about to die. What is this? What is wrong with you?

Speaker B:

How can this smooth egg be a threat?

Speaker A:

Oh, well, we'll learn how this smooth egg became a threat because saitama is like, all right, if you're an actual risk, you need to know what I'm capable of. I will reveal to you my incredible backstory of strength. We can really build up this reveal. It hasn't been out and out there in the world forever on the Internet for the past several years, but it.

Speaker B:

Hasn'T been meme to death.

Speaker A:

Yes, the Classic, he does 100 push ups, 100 sit ups, 100 squats, and a 1 km run.

Speaker C:

10 km, actually.

Speaker A:

Oh, excuse me.

Speaker C:

A little more impressive.

Speaker A:

But yeah, the Classic not that impressive, just a very basic strength training regimen. But as long as you commit to it for three years and train so hard your hair gives out, you'll gain the strength you seek. So of course no one buys it. Everyone's like that sucks. Come on, don't mess with us like that.

Speaker B:

Just lying.

Speaker A:

But Carnage is like, all right, well, you're supposedly this dangerous thing. I guess I got to go into Carnage mode. He just powers up, turns all purple and green, and he's like, Odd. For the next week, until next Saturday. I will not be able to quench my bloodlust once I'm in this rage. And saitama realizes, oh no. All this strength, all this power, going until next Saturday, a week from now. That means today is Saturday. Today's the bargain day at the grocery store. Should have been there, not here. And he just gives him the one punch and just destroys Carnage. And he's so inconsolable because he missed his deal. The doctor is freaking out, his life's work is ruined, all down the drain. And Genos is like, hey man, you got a couple more hours. We can get there before the store closes. Do you really mean that?

Speaker B:

You think so?

Speaker A:

And then they figure out they'll have the time and just leave. And then the Doctor is like, all right, I should give up the life of crime. This doesn't seem my alley.

Speaker C:

Maybe I should rethink eugenics.

Speaker B:

Yeah, just a bad idea.

Speaker A:

This makes me think it's a bad idea.

Speaker B:

It's rare that we see an evil eda.

Speaker A:

True. But that's where we end episode three.

Speaker C:

Yeah.

Speaker B:

Our Weeb.

Speaker A:

Yes, we are weeb of Jesus Christ building this fence. But, yes, this hits much better when you actually know what they're referencing. So that definitely helpful. But, yeah, it's like we're so far down the road. It's been hyped up so much. It is genuinely very good, very interesting to look at. Genuinely funny, which is so hard for acting sometimes. Yes, this is very nice.

Speaker C:

Yeah, it had me, like, actually laughing a lot, which was really nice. And it's so silly. It's just good old fashioned fun. That's what I said. I messaged you guys. I was like, this is just fun. And that's exactly what I wanted.

Speaker B:

I forgot which show we were watching. So when dee said that, I was like, oh, no. And I got flashbacks. Just every bad show we watched where it's like, oh, boy. nah, this is actual fun.

Speaker C:

We can have a little treat.

Speaker B:

We can get rewarded every now and then.

Speaker A:

Yeah, we don't need to watch a girls do nothing show to have a good time.

Speaker C:

Sometimes we can watch just a genuinely good one.

Speaker B:

Yeah. And we've had other shows before where it's like, hey, here's one bit. Here's the one singular joke, and it's all we got. But One Punch Man has actually made it into entertaining it. There's more to it. The one joke is just the main premise of it, but there is, like a whole world and a big ensemble cast and they flush it out much more. Yeah, it's just the one reoccurring joke is with saitama specifically.

Speaker C:

Yeah. The villains is what really makes it.

Speaker A:

Yeah. The one joke, like, the only time it gets grading for me is on those long monologues where after the second one, you're like, okay, you're going to do all this build up, you're going to punch this person, and I'll never hear about this again. So let's just skip ahead because I already know the punchline is coming. So, like, that note. But, yeah, it is still genuinely fun because they are still going very deep and doing very elaborate and often like, yeah, it's a goof. It's whatever. We'll just lean into it. It's fine. We're here for the ride.

Speaker B:

Yeah. And the world of One Punch Man is like we talked about. There's a heroes association where being a hero, being a superhero is a job. So there's different rankings, you know, D class, C class, B class, A class, S class. And, you know, the higher up the classes, the more super they get, while C class is just like, dudes, like, just guys. One that got very even less. They're like your middle school soccer coach on the weekends. So there's one character that got a lot of attention called moomin Rider, who is just a dude on a bike. Yes, that's it. But he's got a lot of heart and is quickly a fan favorite. And the story arc with him, I think is one of the best in one Punch man and is done in the first season. So I think the first season knocks it out of the park. They picked a great place to end where they did the season. Like with the manga, it's a great stopping point for it and it's just a very well done season of an anime. As for the manga, it goes on. The longer it goes on, the less of a satire it becomes and more of just an actual action shonen it becomes.

Speaker C:

That's what Paul was telling me, that it's gotten like wild.

Speaker B:

So it's gotten to the point where we used to joke about this stuff and then 50 chapters later, it's like, now we're just doing that stuff. The joke is kind of gone. And saitama has actually got to become a big character within his own series, which is kind of weird.

Speaker C:

What's the point of that?

Speaker B:

Yeah, it's still good, but if you're here for the satire and the jokes, they drop off as the fear of aggressive. Because like we said, you can only do one joke so many times before you just run out of stuff. So they kind of derail and introduce a lot more ensemble characters and focus on their fights against the villain associate, the monster association versus the hero associate and all that. So still good. It's still very well done. Still like animation and drawing wise in the manner of very good. But yeah, the theme of the plot and the joke definitely run out as it goes further of any show.

Speaker A:

I guess I would trust them just of what I've seen. The writing is good enough that if you're going to just make the turn into a straight action show, at least we know you're going to make it interesting, even if you're leaving jokes at the door.

Speaker B:

Yeah, still good. Still strongly recommend the first season. But, yeah, if you want just the actual action part of it. Yeah, the manga continues, but yeah, still recommend the first season. It's a good romp.

Speaker C:

Yeah, definitely a hoot.

Speaker B:

Hoot and a holler.

Speaker A:

Well, will we get a recommendation to watch more of next week's show?

Speaker B:

What?

Speaker A:

I tried to do a transition into where are we watching next week?

Speaker B:

Okay. The wording threw me off. Next week we're watching one I had picked for valentine's Day. And then someone reminded me of A Holiday about Love, which I've repressed out of my memory for you. We're watching vinlin Saga.

Speaker C:

Yes. That title again.

Speaker B:

Yes. We're bringing it back because I genuinely.

Speaker A:

Want to watch it, but for real this time.

Speaker B:

Don't. But for real, no swaps. Maybe a swap, but like maybe right now with no swaps that we know of.

Speaker A:

Knock on wood. Knock on if there's a show you the listener would like us to watch, you can send your recommendations to us. Our email is it came to me like I feel the sneeze of I'm going to mess it up. I need to keep going and oh, no, I succumb. Our email is arwibarriet@gmail.com or you can reach out to us on twitter or instagram at arweevariat on both.

Speaker C:

You can find me on instagram and TikTok at honeyperiod or on twitter at honey. D eight and honey dart. And honey is spelled H-U-N-N-I-E. You can.

Speaker B:

Find me on twitter at aBTS brendan. It stands for almost better than silence, which is a 420 episode video game anime of just anime. Video games. That's anime.

Speaker C:

Anime.

Speaker A:

You said video game anime. You're in an east the cat I'm you're in an east rug late.

Speaker B:

I mean, I play video game anime. I played one piece, pirate warriors three for what? That was fun. I remember that.

Speaker A:

I just love the concept of yeah. Me and my friends are going to start a podcast for fun. Wait, we can't escape.

Speaker B:

We have to kill each other. Isn't that this podcast?

Speaker C:

Jinx.

Speaker B:

Thank you.

Speaker A:

Come here early for our artwork and thank you to Louis on. Don't read the secret plans that you find in the back of my notebook.

Speaker B:

What?

Speaker A:

You can find all of louie's music at Louisong bandcamp.com. Thank you and we hope you'll join us next week as we learn to live with anime.

Speaker C:

Goodbye.

Speaker B:

He's got a gun on the table.
CW: Violence, Gore
A new day for anime, why I remember when I was a child growing up in Rhode Island there was not much community for anime fans, and the only place to watch was at sleepovers in the dead of night. How this resentment grew in me and fueled my...wait where are you going? I have 3 more pages to read through! We watch the sensational parody action anime One Punch Man!
Have an anime series you want us to watch? email your recommendations to us at areweebthereyet@gmail.com!
Find Are Weeb There Yet on Social Media:
Thank you:
Camille Ruley for our Artwork
Louie Zong for our Themesong "stories"
https://louiezong.bandcamp.com
Find out more at http://areweebthereyet.com