AWTY 232 - All the Single Sisters (Tenchi Muyo! Ryo-Ohki)
2 months ago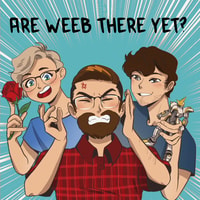 Transcript

Speaker A:

Education in anime. I'm your anime idiot, tess Dugan.

Speaker B:

I'm your anime expert, D Hollander Gonzalez.

Speaker C:

And I'm Brendan McCullough, your anime milk toast protagonist that exists solely for self inserts.

Speaker A:

Yes, but father, can I have boyhood dreams? Not your dreams.

Speaker B:

No, dad, I'm giving up your dream.

Speaker C:

I thought you were recording the Paulie Shore Pinocchio movie.

Speaker B:

Father, when do I get to go out and be on my own?

Speaker C:

Which may as well be an anime protagonist. That's the level of quality of dialogue and voice acting in some of these shows.

Speaker B:

I can't believe they got Tom Kenny for that.

Speaker C:

I can't believe Tom Kenny's in, I think, three Pinocchio features that year alone because he's in Del Toros as well.

Speaker B:

Oh, yeah. He plays Mussolini, I think.

Speaker C:

Was it you? I think you saw it, and you're like, I wasn't expecting a dictator in my Pinocchio, a fascist in my movie. I'm like, yeah, it sneaks in there.

Speaker B:

It's del toro. They got to get war in there.

Speaker A:

I got industry gossip. I can talk about it because the movie's out now. I was reading auditions for a character in Pinocchio and of course didn't know what it was, so I was, hmm, there's this chant that we have to do. Let me look it up on my work computer. And I looked up some Italian fascist chants on YouTube. So that was fun.

Speaker C:

Is it better or worse that it's work related? When you tell it while you were looking it up?

Speaker A:

You know, it goes either way with cartoon stuff where it's like, yeah, I don't know what to tell you. There are many times where I'm just like, okay, outlook search, fart. Okay, this is the document I need. Not the email that contains the word fart, but the document that has fart as a relevant keyword.

Speaker C:

Of course, I have also had to do some of that with certain subtitles having to be censored in certain countries. And it's like, how do I look this word up that's so bad? It's not work appropriate, but it is for my work.

Speaker B:

He. Who.

Speaker C:

Fun times. Anyway, anime.

Speaker A:

What are we fucking watching then?

Speaker C:

Wow. This week I figured we've been watching too much new stuff for too long. We need to dust off an old classic. We need to test out our asthmatic lungs with some good old dusty classic.

Speaker A:

No my allergies this week, we're watching.

Speaker C:

Tenchi Muyo, which has, like, 20 spin offs and sequel series and remakes. So, like, Tenchi Muyo Ryoko was the Japanese title if You Want to Be.

Speaker B:

Pedantic Yeah, I looked it up, and I was like, which one? And then I counted on you to tell us which if you didn't, I would have asked, could you imagine if we just watched a different one?

Speaker C:

It's always my terror that we do that, because I think I did that for one episode where I watched, like, two episodes of a different show. I'm like, oh, fuck. And I had to watch the correct show at two times speed before we, uh but yeah. Are either of you too familiar with this?

Speaker B:

Um, I guess I've heard the title before, but I've never watched it.

Speaker A:

This is older than Jesus Christ. So no, I wow.

Speaker C:

It's a year older than me.

Speaker B:

My back exactly. That's the best part.

Speaker C:

I watched this when I was one years old. It routed my brain. No.

Speaker A:

We need to talk to your parents.

Speaker B:

I thought about it for a second and I was like, there's no way.

Speaker C:

If you talk to my parents, there's so much we would need to talk about before this show. But this one's a classic. This is a tsunami staple for all of us who grew up with that. So I think it came to the States in 2000 and was on tsunami around then. So, yeah, this is quite a gem. And back then, you just watched whatever the fuck was on out of context, out of order. You watched episode three one week. Next week it's episode 42. The week after that, it's episode three again. And you just dealt with it.

Speaker B:

Was it you, me, and Abby that were talking about where we would watch anime when we were younger, and I had, like, an on demand channel that I would just watch random shit from?

Speaker C:

I think so. And I never felt more agent than that. Just like, I had to work for it to be a weed. But, yeah, Tenchi Muyo is one of those where he just watched it. No real then, you know, researching it for this episode, I found out, yeah, they made a show out of it. They did an OVA for it. They made a show out of that OVA. They did, like, two spinoffs, then they remade the show, and then they had, like, two more spin offs off of that and then however many movies. So I'm like, no wonder I never knew what the fuck was happening. I couldn't tell you what show I was watching at any given point.

Speaker A:

Yeah, it wasn't even the same arc. It was a different series for anyone familiar with it.

Speaker C:

They did the Full Metal alchemist treatment where, like, here's the show. And then they redid it all, like, five years later. So I was like, I don't know which one it was. It all bleeds together. So, yeah, we're going with just the classic. We're watching Tenshi Muyo, which is I think it was like, five episodes of an OVA that then got turned into the series. So figured it'd be the simplest because God knows it's complicated enough.

Speaker A:

Muyover new series. We're watching an old one this weekend. We are the trends I don't know.

Speaker C:

What song this is. I can't play along.

Speaker B:

I also wish I knew the reference.

Speaker A:

God damn it.

Speaker B:

Sorry.

Speaker A:

I made a last minute audible to change it. We are the tree gem. I was doing Steven universe.

Speaker C:

God damn it. Okay, wait. All right, now that's fucking my Head.

Speaker A:

This show is Steven Universe anyways.

Speaker C:

Is all of modern cartoons influenced by Tinsy Murphy? The character in this was a major influence on the style of EDA from the Owl House.

Speaker A:

So it's like, yeah, check those credits. Rebecca Sugar there since the beginning.

Speaker C:

No, they would have been, like, six at the time of this. It can't be in the show. Let's get to our respected animation history. It's international now. Steven Universe. God damn that fucks with my head. Episode One We get the opening. It's fine. Hope you don't have photosensitivity.

Speaker B:

It's so hard to look at. I was dying.

Speaker C:

It's a lot, but it's a pretty standard opening. Nothing particularly special. Opens with an old man walking up to a shrine looking for Tenshi, the titular Tenshi. And as he's walking around, we cut to said Tenshi looking through a desk and some cabinets and some files saying, it's got to be here somewhere. Where is it? And being the harem show that it was, I assumed he was looking for porn, but he was actually looking for keys. And we see his grandpa progressively, like, sneak up on him and slide in right behind him, saying, like, yep, curiosity killed the cat. The cat should have been doing his chores instead of sneaking around my goddamn office and scares Tenshi. And he says his chores are part of his training, so he shouldn't be slacking on them. But if he really wants these shrine keys and he dangles a ring of keys, he can have them if he's quick enough to take them. So we see Tenchi wind up and lunge at the keys and quickly gets just, like, sweep kicked and just slammed into the wall.

Speaker B:

And he gets obliterated by Grandpa.

Speaker C:

Absolutely.

Speaker A:

And he dies. End of season.

Speaker C:

We're done. All those other shows are based on another character, and the Grandpa says it's like a family rule of not to look in the shrine. It's basically like we're guardians of the shrine. We don't engage with the shrine itself, just make sure it stays locked up sort of rules. And we see Grandpa says, Get back to your chores, and leaves. And we see Tenchi pop up, and he's got the ring of keys in his mouth. He's able to snag him with his teeth speaking. And we see Tenchi as soon as Grandpa's out of the way, tenchi runs off to go to the shrine. Big rock with, like, a cave in it and just a big iron gate in the middle of the cave. And we get flashbacks to him as a wee lad in the same spot, with Grandpa saying not to go inside because a demon sleeps in the cave. A demon that descended from the sky, destroying the village, killing many, and then a ship with a dragon on it appeared out of nowhere with a samurai holding a sword that defeated the demon and plunged the sword into the ground, sealing the demon away in this very shrine. Side note playing a lot of Zelda lately. That's all this is, just the Zelda.

Speaker B:

Plot a little bit. I love that this is an info dump in a flashback. That's great.

Speaker C:

He's got to work it in naturally.

Speaker B:

Feels like two birds. 1 st.

Speaker C:

Check, check. We find out the samurai, his name is Yosho, was Teji's ancestor. So that's why it's their family tradition to keep the guard what? To keep the shrine guarded. And inside the cave, Tenji opens up the gate and finds like we see like a giant rock in there with wards wrapped around it. And you find like a little shrine off to the side. And he's like, oh, it's little. And he opens it up and there's a sword inside. And he pulls the sword out. I like that we got that memory. Yeah, that memory of saying like, that sword is keeping the demon sealed. And he just yanks it out like, what's this fucking idiot.

Speaker B:

Extremely reminiscent of the beginning of Tears of the Kingdom when they go down to see Dehydrated Ganondorf and the hand falls off conveniently right then.

Speaker C:

Right then, no other time. And he pulls the sword out. He breaks the sword out of the sheath, like, clearly it's rusted as hell and not to be pulled out. And he's like, how could this sword be so strong? It defeats a demon. Like it's supposed to split a rock in half. That's stupid. And he whacks the rusty sword against a rock. And right on cue, the sword disintegrates. Idiot.

Speaker B:

Just like in the beginning of Twos of the kingdom.

Speaker C:

I'm telling you, I'm playing a lot of it's lining up the demon. And this is voiced by Matt Mercer, which is convenient. No, also the rock he hit the sword with, it does, in fact split in half. So it's not wrong, just bad. And he's freaking out because now he's got just the sword handle. And we see the large stone with all the wards on it earlier, like falls to the ground. We see stuff like pulling away and a crack in the wall appears, forming a passageway behind the rock he split open. So being the nosy teenager is Tenshi, looks inside, fumbles around, slips and goes sliding down the sloped ramp that has a bunch of these weird carvings in it.

Speaker B:

I love all of his nonverbal little mumbles because they're so bad and unnatural. I can't even think of a specific one, but just the way he talks to himself and it's like.

Speaker A:

It'S a very 90s yeah, it's very dated.

Speaker C:

So he gets sliding on this ramp and when he gets to the bottom, it's this big open area with a bunch of more carvings in the floor, very Sci-Fi techie carvings with just a big glowing orb in the center. And as he's walking up towards it, the sword handle, he has starts reacting to the orb, glowing brighter and brighter. And we see the orb underneath. The orb is, you guessed it, a dehydrated mummy. And they're wearing like a demon mask. And as he gets closer to the hand, reaches out and grabs Tenshi's wrist and he grabs the wrist that he has the sword handle in. So they're grabing for the sword. What did I write? Oh, no. He grabs the sword. When he grabs it, the mummy grabs his wrist, pulling him close. Okay, that makes sense. That makes sense. My brain was shutting down. I'm on a timing hurt, guys. I only got so much anime I can tolerate.

Speaker A:

This is your pick.

Speaker C:

I didn't say it's good, I said it's classic. That doesn't mean it's good. The light shines out from the sword handle. He escapes the glowing Ganadorf mummy and he runs up the sloped rock. And once he's back up top, you see him, like, taking ropes around and tying the rock back together to try and reseal it. And as the mummy's chasing him, we see the doorway close again. And he's all panicking because he just unleashed an unspeakable demon on the world. Yay. Right, cut to a tree in the center of a lake. It starts shooting out light from its leaves and then the light shoots up to the sky.

Speaker A:

Sick laser show brah.

Speaker C:

Anyway, we find out that's relevant later, but in this moment it's like, what the hell is this? Next day at school, Tenchi's just like fiddling around with the sword handle he brought with him. Buddy comes up and asks, what's that? He's like, oh, it's junk. And puts it away. He's like, So did you see any babes during your summer vacation, Tenchi? He's like, no, I was working at the shrine. All the babes I saw were 80 year old women coming to pray at the shrine. They're more mummies than they were babes. And they're like, Ha, mummies. He's like, ha. Oh God. And has like, flashbacks to laugh.

Speaker B:

The way he's like genuinely laughing and then completely stops short was so funny.

Speaker C:

Just a hard cut. And because he stopped short, his Budy's like, wait, were you so hard up you actually hooked up with a mummy? I don't remember this aspect of Tenshi's personality. He punches his friends across the room into the lockers and gives him a nosebleed. It's like, damn, I thought this milk toast boy was pacifist.

Speaker A:

And the friendship was hurt so bad we'd never see these characters again.

Speaker C:

I don't remember this fucking guy. So it's possible this is the only and Tenchi says like, all right, fuck this. I don't want to deal with this. So he goes up to the roof check and takes a nap. And while he's taking the nap, he's having flashbacks and memories of the mummy from yesterday. And he wakes up, it's full on night. The dude passed out for like 4 hours, 6 hours, just on the ground I've accept to my age where I always set an alarm no matter what level of nap I'm trying to take, I just can't trust my body anymore. And he sees a cat on the roof, and he's like, oh, what are you doing up here? And as the cat runs towards him, it disappears, and he's like, Whoa. And he hears some jingling of the cat's collar. And when he turns around, there's a lady sitting up on the water tank of the roof jingling the collar, and she throws it at Tenshi. She's got the big white EDA hair, also very reminiscent of Sonic. Not relevant. Just felt I needed to say that for some reason.

Speaker A:

Just a reminder that he's always in my thoughts.

Speaker B:

Yeah, and it helps. As a visualization aid, we're always one.

Speaker C:

Degree away from Sonic the Hedgehog at any given moment. And she introduced herself, her name's Ryoko, and tosses him the bell. And when she does, her eyes flash a little bit and he's like, oh, you're the demon. Which I actually appreciate the protagonist piecing it together that quickly because we've seen fucking idiots.

Speaker B:

That's true.

Speaker A:

Well, the only living thing I found in the cave that I was told contains a demon.

Speaker C:

Yeah. She says she was trapped in there for 700 years. She didn't like it, and she wants revenge. And as she says that, we see a bunch of light orbs floating around him, and he's like, oh, no, I'm not the guy that trapped you. I'm his ancestor. She's like, I fully don't care. I'm just mad and want revenge. And all the light orbs. All the light orbs. What's that?

Speaker B:

You said nothing. You said Tenchi was the ancestor, but that's not true. Semantics.

Speaker C:

Semantics. And, yeah, so she just wants to fight. She absorbs all the light orbs and turns them into a lightsaber, legally dissimilar, reflective blade, and she starts attacking them, which is fun. And it's clear that she's not as angry as she said and just really into just tormenting the kid and toying with him. And in some of the rubble, he pulls out like a rebarb bar, and she immediately just dices it up so it's clearly he can't really fight her. So he starts running into the school to get away from her, and she's chasing after him. He tries to hide in the classroom, and while hiding, he's like, oh, what's that smell? Smells like as. And he sees he's in a science lab and that she, in her attack, broke apart one of the pipes for the gas for the Bunton burners. He's like, oh, I got an idea scheme in here.

Speaker A:

Could it be ass? Could it be grass? No, it's gas.

Speaker C:

Listen, it could always be yeah. He comes up with an idea and he hears Ryoko calling his name as she's, like, drifting through the hallways. She can teleport and phase through stuff. And right on cue, she phases through the wall right in front of him.

Speaker B:

It did give me. Maybe Brendan will get this in my hero academia when like trash trash it gave me. Yeah.

Speaker C:

When you said only Brendan would get it, I thought were going to go with Ghost and Patrick Swayze phasing through the walls.

Speaker B:

I'm so sorry. I've never seen that.

Speaker C:

You don't need to. It's fine.

Speaker A:

That's the one for us, Brendan. I've seen it.

Speaker B:

Oh, yay.

Speaker C:

Our references are just all over the fucking place and are divided up evenly between the three of us.

Speaker A:

We always leave at least one person out. Yeah, keep it fair.

Speaker B:

It's like two truths in a lie.

Speaker C:

One of us tells antiquated references, one of us tells present day references, one of us tells future references. The audience doesn't know any of them. So she phases in and she goes to finish him off. And he goes, wait, careful. Because her lightsaber thing has like lightning and stuff. So he's like, careful, there's gas. She's like, what's gas?

Speaker B:

Which is crazy. Gas exists all the time everywhere.

Speaker A:

You're from space. Most planets are made of them.

Speaker C:

You're from Jupiter. And so that stops her for a minute, like wondering what it is. And she's like, I don't know. He's kind of coping with the idea of his own death. And he sees the newspaper tomorrow of like, gas explosion at the school, kills teenagers. He's like, oh man, what am I going to do? That's such a bummer. If I was going to die, I wouldn't have wasted it on school and all this stuff. Meanwhile, Ryoka is just like, what's happening? And he's like, wait, I got an idea how to get out of here. Look over there. He's like, oh, why did I bother with that? That's the oldest trick in the book. No way that. And you see Ryoka's like, wait, what are you pointing at? And fully works. She's 700 years old. Why would she know that?

Speaker B:

She's gone bimbo mode all of a sudden.

Speaker C:

Love her though. She's great. Hugh runs off while she's distracted. She gets mad of like, oh, I'm going to get him now. And then we see the lightsaber start sparking a bit and right on cue it ignites the gas and explodes. Luckily, Tenchi made it further away and he sees the explosion. He's like, oh man, got out of there just in time. It's a shame though. She's kind of cute, reminding us it's a harem show and does a quick prayer out of habit from working at the shrine and then runs off and hides again. In another classroom we see Ryoko walking out and starts chasing after him and then gets distracted when she sees a mirror because she's all scuffed up and covered in ash and soot and stuff. Has to fix herself up. In the other classroom, we see Tenchi catching his breath, thinking of another plan. And Ryoko comes in to oh. Ryoko finishes fixing herself up. It goes to chase after him again. And right around there, Tenchi comes up with a new plan. As the fire alarm goes off, he realizes that the gems on her wrist and on her collar are the source of her power, like in the story. Convenient, I don't remember that part of the story. And he says it'll be easy now that he knows her weakness. And she's like, oh, easy, as she hears him and just shoots the lasers into the room, blowing his ass apart.

Speaker B:

I wish she would blow my ass apart.

Speaker C:

And as she chases him outside, continuing the fight, she faces up through the ground and goes to cut him in half with her lightsaber. And he's able to block it with his book bag. And book bag starts glowing as she cut into it. What's happening? As he sees the old sword handle from earlier that day he put in his bag. It was in there and it shielded him because it's magic.

Speaker B:

Wow.

Speaker C:

And before it looks like a lot.

Speaker A:

Armor.

Speaker C:

Before it looked like a katana handle. Now it's like this crazy Sci-Fi looks like a penis.

Speaker B:

I mean, it has penisy features.

Speaker C:

I could see it. I've definitely seen more phallic things in anime, but yeah, sure, yes.

Speaker A:

I don't know. Name a single thing.

Speaker C:

There's a penis monster in Persona games. Like, it's just a dick on wheels.

Speaker A:

Okay, name a second thing.

Speaker B:

Excuse me, my ride's here.

Speaker C:

God, you're uber sick as hell. And we see he pulls it out, and right on cue, the handle glows and turns into his own lightsaber. And he starts fighting Ryoko. But he's like, I'm sorry, I'm not controlling it. It has a mind of its own explaining why he's good at it. And Ryoko is mad at him because he called her a monster earlier. And he's like, yeah, of course you're a monster. You're phasing through walls and shooting lasers. You're not human, that's for damn sure. And right as she gets mad, she swings out a piece of debris nearby. And as soon as she does, the sword takes the opportunity to strike in and attack her. And it does a good job because it cuts her hand fully off, which is gnarly for first episode. And we see the gem falls off along her wrist, and once it does, it explodes, so she's not getting that one back. And Ryoko very quickly accepts defeat of like, oh, well, another battle lost. Isn't that just my life? And very clearly making the point that she's, like, toying with him more than actual revenge. And Tenchi apologizes, saying it was the sword that cut her hand off and not him. And then Ryoka is like, oh, check this shit out. Puts her one hand on her wrist and just pulls another hand out. She just, like, regrows it instantly. She's like, Ain't that some neat shit? And Tenji, like the simple monkey he is, starts clapping, entertained by it, and she's, oh, thank you. Thank you. I bid you farewell. It phases into the ground, and then school explodes behind him again. And he's like, oh, shit, I got to get out of here before the fire department arrives. So he runs off. We see him run back home staring at the sword handle. Once he gets in his room, wondering what the hell it is. And he just flops over on his bed because he's tired. He had quite the night. Something feels weird. Something's off with his bed and pulls the covers off. There's Ryoko. She says, welcome home, Tenshi.

Speaker A:

That's episode one, an ending we've never seen before. We start out episode two. Remember those lasers being fired from the tree in episode one?

Speaker B:

Yeah.

Speaker A:

We see it again, but still not explained.

Speaker B:

Damn it.

Speaker C:

Shit.

Speaker A:

But we see a new person, a different space girl. We hear a robotic voice saying, coming out of time, free stasis as she wakes up and is like, oh, we arrived on the planet Earth. Oh, interesting. They called it a colonized planet. OOH revenge. But she says she's looking for her brother Yosho, who was chasing after Ryoko. And we gotta find her real quick because her crimes that she was being pursued for the statute of limitation ends as soon as we pull out of Time freeze stasis. I feel like someone could have done that math and saved the entire trip.

Speaker B:

So genuinely hilarious.

Speaker C:

I love the counter. Like, five, four wait, what?

Speaker A:

This is for nothing. Also, this girl, her name is Princess Ayaka. I couldn't write it out phonetically.

Speaker B:

If someone has it, that's also how I spelled it.

Speaker A:

Yeah.

Speaker B:

Ayeka. That's how.

Speaker A:

Ayeka. Yes. Thank you.

Speaker C:

How do I remember that?

Speaker B:

I don't know. I got all the names in this show.

Speaker C:

I got Ryoko because she's the only one I respect. Sure.

Speaker A:

But she's like, oh, no, she took my brother away from me, so I got to show her what's what, even if I don't have legal authority to do so.

Speaker B:

And I love my brother in a super normal way.

Speaker A:

Supernatural. Yep. We're going to remember that he's introduced as her brother. So Tenchi wakes up Ryoko, who is all boobly in his bed, and she wakes up and is immediately like, hey, give me your balls. He's like, what? And she's like, gross. The magic ones in the sword hilt. I need it.

Speaker C:

Love balls. It's all they want. That's the money maker.

Speaker A:

But she's like, yeah, it's the only way I can control the demon Ryoki. But he refuses. And she warns, like, hey, no, I got to wake up this demon, because an even worse one is on its way. And he's like, okay, whatever. She tries to take the sword, but it shocks her. She can't touch it.

Speaker B:

Yuch consent.

Speaker A:

It's like he has to be kept around for reasons not like good ones, but because he has to be there.

Speaker C:

He's so important.

Speaker A:

So while all this is happening, Tenchi's grandfather sees him with a girl in his room, just a crack on the door. He's like, well, if his mother was here, she'd probably stop him. But who am I to cock block anyways? Go get him, sport.

Speaker C:

I will clarify. That's his dad.

Speaker A:

That is his dad. Okay, sorry.

Speaker C:

It's his dad and his grandfather. We find out they both suck for similar reasons.

Speaker A:

Yes. I think they both have the same mustache. And my brain was like, yeah, same character, same head.

Speaker C:

Just one has, like, slightly grayer hair. Yeah.

Speaker A:

So he ends up recording video through the window.

Speaker B:

Cool. Normal.

Speaker A:

Because he's like, oh, I'm so proud of my boy. Let me watch and record him fucking. But that's when we see a spaceship appear overhead. So it orders Ryoko to come out and fires a warning shot, which is like a nuclear blast to the small town. It just shatters the windows in every building in the neighborhood. And Ryoku's like, okay. No, really. I gotta have my powers back now or else we're all dead. So he's like, okay, I'll pray a ball to you and gives her one of the three. And she's mad. She didn't have all the power, but he's like, I'm not that dumb. I need some reason to hang around.

Speaker B:

Before I give you my balls, we must pray.

Speaker C:

Pray those balls away. I like that. ryoku says, like, you got to help me. She's the type of woman that'll fire first before she even gives you time to explain your situation. Which is conveniently. Exactly what ryoku did.

Speaker A:

So getting the magic ball, it's in her wrist again, and she can use it to awaken Ryoki from a nearby lake. And it's her spaceship. It's not a demon at what? And it beams them up and it also beams up a shrunken version of their house, dad included, to keep it safe.

Speaker C:

She's like, I couldn't be precise enough to get just us in the house, so I just like, the whole fucking thing. It's like okay.

Speaker A:

All right. Sure. I appreciate it. So they're pursued by the princess, and they're attacked by the robot pillar log things, and they get captured. Ryoko's, like, sucked into it. So they're brought aboard the princess's ship, and she asks, hey, why does an Earthling have my brother's sword? It's supposed to be yosho's. And this human has it. What's wrong with you? And coincidentally, this sword's name is Tenshi. Coincidence? I think not.

Speaker C:

Imagine meeting a kid in school one day whose name is just fucking Excalibur.

Speaker B:

The chances are not zero.

Speaker A:

Yes, true. So she's like, yeah, go talk to the human. He probably knows more about the sword than me. I was locked in a cave until, like, 30 minutes ago. But then the log robot comes in and is like, Princess, it's bedtime. She's like, but I'm a princess. And they're like queen's orders. Go to bed, your child. I guess I love that sentence.

Speaker C:

A robot. Comes in.

Speaker A:

So Tenshi wakes up, he seems to be in the, uh and there are trees blocking him in as he's trying to walk through. It keeps getting in his way. He's in a cage made of living trees.

Speaker B:

Whoa.

Speaker A:

He tries carving his way out, but we see a different girl, a young girl, I think probably of all the girls we see in the show, the youngest one, okay. So she's like, oh, hey, what's up? You're on our ship. It's okay, we're from the planet jirai. These trees are our servants, and they're doing what we want. He's like, Cool, so you can let me out. And she's like, if you play a game with me. He's like, oh, okay, I'll do you a favor. You're breaking me out of jail. So we see the princess going to bed, watching her last hollow tape from Yosho, where she says, you were so you were gone so long on Earth, you were supposed to return and marry me.

Speaker B:

Oh, no. Can we even check off technically not incest for this.

Speaker C:

Technically, it's not technically.

Speaker B:

They're half siblings. They share.

Speaker C:

Wait, I was thinking of stepsibling. Okay, yeah, never mind. Never mind.

Speaker B:

We don't even get the fucking free space. We don't get the free one. Jesus Christ.

Speaker C:

That's how you know it's an older yeah, we're doing that.

Speaker A:

You don't have to it was the 90s. They didn't know it wasn't cool to marry your brother.

Speaker C:

It's much more culturally accepted back then.

Speaker A:

Okay. Hey, Dub, you could fix this.

Speaker C:

You could have fixed this.

Speaker A:

Just don't call him brother. Just be like, Where's my dear, my dear, my love?

Speaker B:

My distant cousin would have been better, I assure you.

Speaker C:

There's probably not any line that requires him to be brother. It could just be another noun.

Speaker B:

Yeah.

Speaker A:

Anyways, so we follow this up with an even cooler scene where Sasami's favor is. Hey, sneak into the princess's room. I want her headpiece, the crown she's wearing while she's asleep. I bet this is going to go great. So Tenshi sneaks in and sees that the princess has the sword too. So he climbs up and straddles her. The best positioning to sneakily pull something from someone who's sleeping on their side. Aka, the thing is on either side of her.

Speaker C:

Do either of you ever think, like, what would it look like if the person woke up and it's like, let me approach it from that angle, instead of, let me mount them.

Speaker B:

You'd think that would cross one's mind?

Speaker C:

He's got a rattail. He's invincible.

Speaker B:

I hate that little thing.

Speaker C:

Anakin padawan rattail.

Speaker A:

So naturally, while he's on Zavaver, she wakes up. Kill that boy. So he runs away, and Sasami is also there and hides with him. They hide in a tree, which is a teleporter, and takes them to Ryoko's cell. So they find her there. They open the cell using Tenshi's power with the sword. He's like, connected to it, and the princess arrives, scolds the sister for hanging out with all these criminals, and asks where the old owner of the sword was. And Tenchi is like, hmm, that ancient legend about an ancestor. Oh, yeah, his name was Yosho. He's long dead. You didn't make it close to being here on time. So she, of course, is devastated because her brother fiance is gone. No, we're not coming up with a cute word, because I hope that's the last time I have to say those words together in that way.

Speaker C:

All the Single Sisters is my favorite song from Perlion. That's enough.

Speaker A:

So she finally realizes, oh, you're a royal descendant. I guess you must have his blood. You must have his blood. Among other things. So Ryoko, now free, calls in her ship and escapes. And the princess chases in a rapid descent back into the Earth's atmosphere. And they crash into the bridge of the town. But everything's fine because we see the news report the next day being like, oh, some space trash. And they're having breakfast. Everything is fine because Tenshi and his dad, their house, it got put closer to the shrine. They just found an empty lot. And we're like, yeah, this is fine. But as they're eating, we just see the other characters there as if they've always been family. And they're eating breakfast while the princess is out in the yard trying to salvage her ship, which crashed, but, oh, no, it sinks into the lake. They're all stuck. They're going to have a wacky adventure trying to kiss each other. I guess that's the end of episode two.

Speaker B:

Yeah.

Speaker C:

Basically, I do enjoy how well the dad handles it, of like, all right, our house got teleported, and I guess we live with the audience now. All right. I love except he's also a purple.

Speaker B:

Yeah. There's something about Ayeka's design that I just love. Like her red eyes and the shape of her eyes and her hair, it all just looks so good. Like, she looks very princess like. I like her. Her English voice is really bad, but.

Speaker A:

Hey, but you don't get that she's a royal when she speaks like this.

Speaker C:

Now, again, to make another Zelda comparison, it's not far off.

Speaker B:

Hey, listen, now I defend it. It's not as bad. It grows on you. I think she does a good job in the second game. Anyway. That's not what we're talking about. I'm changing the subject.

Speaker C:

I will say the show, I get why it was popular. Does it hold up? I do really still enjoy the aesthetic and designs of the characters and a lot of the space stuff, like all the ships and their tech. I still really enjoy it. I still think it looks cool as hell.

Speaker B:

Yeah. So in the beginning of episode three, we see a young Aaka and Yosho on their home planet. She gives him a flower crown. She says something about being a bride one day. Cool.

Speaker C:

His bride.

Speaker B:

His bride. She hands him a flower, a royal teardrop. And he says, those flowers aren't for happy occasions, but the color matches his eyes.

Speaker A:

Yeah, he also was kind of, like, dodging the question when she's like, yeah, we're totally getting married. And he's like the flowers. So I also feel like it could be a one sided thing, and we'll never know because he's long dead.

Speaker C:

Well, could be. She does say later that on July, it's okay to marry your brother. It's, like, convenient.

Speaker A:

Yeah. If you had to look up the rules, are you certain that it was you know what? You got just a common thing. Well, technically, in the loophole of Jurai session eight of the government, if you.

Speaker C:

Go state by state law, I'm sure there's a lot of shit that we would wag our fingers at in an anime. That's perfectly legal in the States here, so you know what?

Speaker B:

Maybe later. Yosho is fighting Ryoko ayaka Ayeka, this must be a dream, because, like, turns into Tenshi. He hands her the sword, and she cries out. And she does wake up next to Sasami. She wishes that she could go home. She looks out the window and sees that Ryoko is outside and wonders what she's doing, what that filth is up to. Ryoko goes into the lake and finds a black egg among the wreckage of her ship. Sasami tries to get ayaka I'm gonna struggle, and it's not even that.

Speaker C:

Welcome to my life.

Speaker B:

I wonder if it is Ayaka. And that's just how they pronounced it in the English sub.

Speaker C:

I can't imagine they were getting pronunciation correct in 91.

Speaker B:

Yeah, especially because all the other names are so Japanese. I'm just going to say Ayaka, and you're all going to have to deal with it.

Speaker C:

What are you going to do? Right hand.

Speaker A:

Oh, no. Someone confidently saying a name.

Speaker B:

Sasami tries to get Ayaka to come out of their room because she's been in there for a week, and she thinks it'll be rude if Ayaka doesn't at least come down and say hello. And then I could have sworn sasami tells her that Tenchi isn't home.

Speaker C:

Yeah, they all keep saying, Where's Tenchi? I don't know. He's not here, though.

Speaker B:

Weird. Okay, so ayaka apologizes. She goes out there. They go downstairs. She sees Ryoko immediately goes, Ugh, I hate this. So good. Sasami asks where Tenshi is, but I thought she knew he wasn't home. Okay. Sasami asks Ryoka what the egg is. Tenchi is was like, what the fuck? I thought I was going crazy.

Speaker C:

There's. Like, specifically three lines of, like, Tenchi's not here. Tenchi's not here. And then he just walks out the door like, hey, what's up? I was in the bathroom. I was like, oh, they don't have objects.

Speaker B:

Ayaka starts rambling, and thanks Tenchi for letting them stay there. Ryoko asks Ayaka if she wants to know about the egg. She says no, but Sasami is very interested. And then Ryoko says that Tenchi is the father. Get it? Like on Jerry Springer. Ayaka gets very upset about this. Tenji doesn't know what's going on. Ryoko hands him the egg, and it hatches. And it's the cutest little bunny cat thing. I love it.

Speaker C:

Ayaka says, Why don't you go over there and hold your egg with your monster woman? And god, if that's not the dream, give me that egg.

Speaker B:

Sometimes a family is a human man.

Speaker A:

A monster woman, and their egg, the white picket fence. The American dream is alive and well.

Speaker C:

I'm in crippling debt, but I got a weird egg.

Speaker B:

The new nuclear family. And by nuclear family, I mean radioactive.

Speaker A:

These millennials keep calling their cat rabbits their kids.

Speaker C:

Cat rabbit on board. My other child's a spaceship.

Speaker B:

I want that. I would buy that on a bumper.

Speaker A:

Sticker, wait, child is the board because it is going to grow up to be the vehicle.

Speaker C:

Oh, my God.

Speaker B:

And then you get a bumper sticker that says, my child is this spaceship.

Speaker A:

My other car is me.

Speaker C:

I don't think we mentioned the last episode, but when they're running away in Ryoko's spaceship, it is meowing. It is audibly meowing like a cat.

Speaker B:

So, yeah, this thing is the spaceship. It replicated itself, and now it's this. So it's not Tenchi's baby twas, merely a Jest. And Ayaka takes this jest personally. Tenchi says no one is making fun of her. And then she slaps him. She runs off crying and runs into Grandpa, and he has the same eyes as Yosho. And I was like, grandpa hints OOH breadcrumbs. Then we get some cute bunny cat. Hijinks. Ryoko's being goofy. And Tenshi asks if she has a conscious, and she asks if he has the sword. And he says, no, I gave it back to ayaka and then Ryoko gets dramatic about it and steps back into grandpa, who grabs her boobs full on gripping. Yep. Ryoko tries to punch him, but he, like, catches her fist, which shocks her. He pets the bunny. Huh.

Speaker C:

I'll also point out Grandpa's nasty. When Ryoko is asking Tenchi for the sword, she does fall and grab his dick.

Speaker B:

Who? Grandpa or tenchi.

Speaker C:

Ryoko's grabbing Tenchi's dick.

Speaker B:

Oh, no. I did not see that, and I'm glad I didn't. Grandpa pets the bunny cat. He tells Tenchi that now that he's a father, he's got to be more responsible. The bunny cat wants to go outside, so it just phases through the glass and goes toward Ayaka, who's standing at the lake. She's out there being dramatic. She's crying. Bunny cat cuddles up to her ankle, and that makes her upset, and she shoes him, but he doesn't leave. And she says, okay, then I'll leave. So he follows her. And then she sees a royal teardrop flower somehow here on Earth. Nani. She cries again.

Speaker C:

It's her thing.

Speaker B:

Bunny cat tries to comfort her, but she doesn't want it. And then it brings her another different flower and then she's cool with it Ryoko's trying to find the sword great.

Speaker C:

I love Sasami and Ryoko's dynamic because they go from royal princess and war criminal to annoying niece and wine aunt real fast. Like within that week yeah ayaka is.

Speaker B:

Sitting in a field with Bunny Cat she wonders what she should do now is her brother really dead? Bunny cat takes off, and she tries to follow him. And while she's looking, she finds Tenchi doing some sword training with Grandpa. And she watches. And as he's doing his sword stuff, she sees Yosho in him and she calls out to him, which distracts him. And then Grandpa hits him on the head. He goes to the bushes and sees her. She fell over and hurt her leg, and he's surprised to see that she has red blood since she's an alien. And yeah, sure, technically technically, Grandpa comes over and looks at her leg, and he tells Tenchi to carry her home. And she wants to ask about the sword stuff, but he won't answer. I guess Grandpa and then I was like, maybe he is yosho cannot confirm or deny, but I thought for a.

Speaker C:

Minute I'm like, what if Ayeka falls in love with Grandpa because he reminds her of Yoshi so much? I'm like, that's still the problem of being related, though that's true too. I'm like, it'd be better than tenchi. I'm like, no, it's still an issue.

Speaker B:

But it's so well, no, never mind. I was going to say so much time has passed no, that's still true at least of Tenchi and if Grandpa is Grandpa, enough time has passed that it's like, how distantly are they related at this point?

Speaker C:

But it doesn't matter enough to be a problem enough.

Speaker B:

It started raining. So back at home, Sasami is worried about everybody. Ryoko asks her where the sword is, and she says Ayaka carries it with her everywhere. Tenchi and Ayaka stop in a shed to get out of the rain. And he takes off his shirt and offers Ayaka a towel to dry herself with. And he starts a little fire to keep it warm, which feels very unsafe because there's a bale of hay in.

Speaker C:

This shed, but all right.

Speaker B:

Tenchi goes outside and she undresses and they show her taking off each layer very slowly and it doesn't even end in her in traditional underwear like, it's probably like the underwear of their home planet, but it's like a one piece thing and I was just like, this feels weird. Why are they showing this happen so slowly?

Speaker C:

This is sensual and scandalized. It's like, not really.

Speaker B:

She takes off two outer robes to reveal another dress underneath goes up to.

Speaker C:

Her knee still, it's not bad but.

Speaker B:

Hey, I mean, to me it's like, this is fine, great, good. But because they did it so slow yeah, someone's still getting something out of it.

Speaker C:

I don't know what the scene is, but I know someone's getting off on it, and that makes me mad.

Speaker A:

Hey, as long as there's less clothes than there were before, that's a win for me.

Speaker B:

There's something in the shed with her. It's just the bunny cat, but it jumps at her and she freaks out. So Tenchi goes back to check on her and she falls into his chest. Oh, wow. Romance.

Speaker C:

What you said.

Speaker B:

Um, he says he'll go back outside, but she says, no, it's too cold out there. And it's nice to not have one of those fucking moments where she's like, oh, you pervert. Because she doesn't do that. She just, like, backs away and she's like, that was an awkward moment. And she doesn't yell at him.

Speaker C:

It is funny seeing her against Tenshi's chest with his shirt off, because I'm like, oh, he is just a very young, smooth boy. Like, he's a Ken doll, because I've been watching so much, like, Yakuza playthroughs, and I've seen so many Jojo characters. I'm like, oh, yeah, he is just a gangly.

Speaker B:

Yep. Um, Ayaka says that she thought Ryoko was his friend, but he says she's not. She just came out of some cave that she was locked up in. And he asks, Sayaka what she'll do now? She says she's going to look for her brother, and he says that they can stay as long as they need. They are related after all.

Speaker C:

Gotta stress that point. Yep.

Speaker B:

And it was at this point that she says Yosho is her half brother, and it might be weird to marry your siblings here on Earth, but on their planet, it was totally normal.

Speaker C:

Okay, stop judging me.

Speaker B:

But based we were kind of touching on it earlier, but based on Yosha's reaction, it's like, he does not seem like he wants this to happen. Like, if it was arranged by their parents, it seems like he's kind of like, no, thank you. I don't want that.

Speaker C:

Yeah, because in the flashback we see she's, like, Sasami's age, or even younger. She's very young, under five. And he looks the exact same as.

Speaker B:

When we see him fighting rio adult person. Yes.

Speaker C:

So I can't tell if he's, like, 16 in an anime or if he's, like, 35.

Speaker B:

Either way, real bad.

Speaker C:

Yeah, he's space 16.

Speaker A:

So a thousand.

Speaker B:

Basically, Ayaka is sad that she won't see Yosho again. Tenshi tells her to cheer up, and she just does stop being have you tried not being depressed? Have you tried going for a walk?

Speaker C:

Or the worst part, it works.

Speaker B:

She just stops crying. She's like, okay. He feeds the bunny a carrot. Cute. The rain stops, he carries her again, and he asks if she wants to see Ryoko's cave, that maybe they could find a hint about her brother there.

Speaker C:

God. I want to see Ryoko's Cave. Sorry, is that where we're drawing the line?

Speaker B:

Is that I did say I wanted her to blast my ass earlier. That's fair. You know, you can have this one.

Speaker C:

We got space. Zest.

Speaker B:

She sees a big tree in the distance and asks what it is. And he says, It's a holy tree of the shrine, and it's the tree we've been seeing. And he says that if you make a wish under it during a full moon, it'll come true. And she says, Take me to see that. They do. And she puts her hands on it and she says, this is my brother's ship. This is the heart of my brother's ship. But because it's taken root, it won't be a ship anymore. And I do think this biotech of this, and also the ship that Ayaka and Sasami came on is cool and interesting.

Speaker C:

Yeah, something different. And it's done well. It's not just like a Star Trek panel of controls, like, hot glued onto a tree trunk. Like, it looks cool, at least.

Speaker B:

Yeah. She activates the ship's memory somehow. And they see Yosho's ship crash to Earth and him fighting Ryoko. He stabs her and takes her magic stone. Ayaka is sure that Yosho is still alive because the ship is still alive. And she apologizes for being rude and offers Tenchi the sword until they find Yoshou. Sasami. Yes.

Speaker C:

I feel like she finally got over Yosho after, like, a week of depressed, locked in her room, and she just reverted all that, like, he's still alive. It's like, Baby, let it go. Just, Girl, you gotta let it go.

Speaker B:

Nah, now she's in love with her. This guy. This relative.

Speaker C:

Yeah. Also, Yosho taking the Orbs from Ryoko. I could only think of a boba straw and stuck it.

Speaker B:

Blah, blah, blah. Oh, I forgot to mention, when I first typed Sasami into my phone notes, it did correct it to Salami. I should have been calling her Salami this whole time.

Speaker C:

I feel like she would have respected that choice.

Speaker B:

Yeah, the joke came too late. I just remembered she finds them. Ryoko came, too. Ryoko's excited to see that Tenchi has the sword again. But Ayaka's like, I'm the one that gave it back to him because we're related by blood. She starts drooling. Just kidding. That doesn't happen. Ryoko gets upset and disappears. And that makes Tenchi nervous because he's like, oh, when she's upset, she does crazy things. And then Ayaka is like it's fine. You'll protect me. And that's episode three.

Speaker C:

Are Weeb in love with our brothers? There you go.

Speaker B:

No. Bad. Hated that.

Speaker A:

Yeah. Episode two is where they introduced the incest, but that was my favorite episode, so I feel very conflicted.

Speaker C:

Um, you loved everything about episode two. You have the script printed out and framed on your walls.

Speaker A:

Yeah, it's like there's a show here. Yeah, that's more than we can say for a lot of harem shows. And even, like, the harem stuff. I don't know. They waited at least until episode three to really be like, there's multiple love interests I don't know.

Speaker C:

We've seen worse.

Speaker A:

Yeah, we've seen worse. But of course, Tenshi is a Nothing character who is purely there to be audience implant. So you can imagine lovely women want your egg, blood balls, sword brother. So, like yeah, it and it is Steven Universe. I do just want to reiterate that where a child of a space royalty criminal has to defend Earth from alien invaders. But they're all friends. Yeah, it definitely has DNA, like design, and even some narrative stuff is familiar, but yeah, it's real hard to get past. No, we need a plot relevant line to say, it's totally cool in my culture to marry my brother.

Speaker C:

We know it's going to be weird and instead of writing it out, we're going to just justify it.

Speaker B:

I didn't hate this as far as older anime go. And it's like, while Tenchi is a Nothing character, he's also not like, he could be so horny and maybe he gets horny later, but the scene in the shed isn't horny at all. There's nothing super weird about it. And he kind of just seems like a nice kid for the most part. And I think that's kind of cool. And I don't know, Ryoko's the blueprint for a lot of things. It was like know, I didn't completely hate it. And I also feel like it has a lot of spin offs and stuff. But the show itself isn't very long. Right.

Speaker C:

This is part of the OVA, so there's only five of these. But then the show itself is like Tenchi Muyo is like, 25 episodes, and then Tenchi Muyo Universe is like another 25, and then there's Tenchi in Tokyo. God.

Speaker A:

Even the follow up is called Tenchi Muyo Universe.

Speaker B:

Like Steven. But I feel like as long as they keep Tenchi out of school, like if we're not seeing any of his high school bullshit, or like if Princess Ayaka has to go to school with him because she seems like she would be that age, that would be terrible. But as long as it's just about this stuff, like the weird space stuff and the ancestry and stuff like that, it's like, that's interesting.

Speaker A:

Yeah, if it turns into, like, a normal fish out of water, OOH, I'm an alien, but I have to learn Earth. That fishing show.

Speaker C:

Yeah, but it was fine, remember? A ton of it. I'm sure that happens in some episodes where, like, Ryoka is in a schoolgirl uniform and trying to blend in, but I don't remember that a ton, so I don't think it happens a lot, thankfully. I do love that the highest compliment we have of the show is like, it could be a lot worse.

Speaker B:

That's a compliment we give to a lot of anime.

Speaker C:

The bar is in hell, though. Yeah, I got a lot of nostalgia for it, so obviously I'm biased. But even rewatching it, I'm like, OOH, this is rough, especially some of those voices. But yeah, I think this definitely influenced a lot of my preference for stuff. Yeah, the space designs of stuff is still really cool. Some of the characters are pretty well written, some of them are not. And yeah, I'm pretty sure Tenshi is just like, he's a good boy throughout. He doesn't get excessively horny like most harem shows. It does become a harem where after a certain point, most of the girls'personalities are, let me get that dick. And we do get introduced to a few other characters who fall in love with them. So it is more than just these two spoiler for Tenshimui universe. The kind of like, rebooted show Ryoki the cat rabbit ship turns into a little girl creature at some point. That one's weird. That's a weird one. So it gets there, it goes places that you wish it in, but for the most part, like we said, it could be a lot worse.

Speaker B:

Yeah. Watching these episodes didn't make me want to die. And I think that's as much as I can ask from an anime that was made in 1992. A harem anime that was made in 1992.

Speaker C:

Yeah. You want to see some cool designs? Give it a watch. You got nostalgia for it? Give it a watch. Are you brand new and don't have any real interest? Don't bother.

Speaker B:

Probably not, no.

Speaker A:

Well, we want you to bother our inbox with your recommendations. You can send your animes that you want us to watch and keep at a hesitant distance to our email arewebtheria@gmail.com or you can reach out to us on TikTok and Instagram and Tumblr.

Speaker B:

That's good.

Speaker C:

What's left? What's happening?

Speaker A:

I just this moment realized I only ever say TikTok and Tumblr now and fully ignore Instagram every time. It's been like, what, 90 episodes.

Speaker C:

Anyways, you get it.

Speaker B:

I will say we've been getting quite a few email recommendations lately, so thank you for that. Love you so much.

Speaker A:

Yes, thank you all so much.

Speaker B:

Thank you.

Speaker C:

I'm not allowed near the email, so I don't.

Speaker A:

We make sure our guarantee to you, the audience at home is only we have to deal with Brendan's bullshit.

Speaker C:

Keep you locked out. Let me in. They have to know my opinions about police. The newsletter.

Speaker A:

Get the muzle on quick.

Speaker B:

You can find me on TikTok and Instagram at Honey, period. D or on Tumblr at honeyd. Honey is spelled H-U-N-N-I-E. You can find.

Speaker C:

Me deep in the depths of hybrid, trying to figure out why this is a part of the game. I don't like it. It's hard.

Speaker A:

Great. Thank you, Camille Ruley, for our work. And thank you to Louis Zong for theme song stories. You can find all of Louis'music at Louisong bandcamp.com. Thank you, and we hope you'll join us next week as we learn to live with anime.

Speaker C:

Not watching love. Hina. Bye. Um.
Avast ye earth-lubbers, its space Pirate time! We watch Tenchi Muyo! Ryo-Ohki!
Have an anime series you want us to watch? email your recommendations to us at areweebthereyet@gmail.com!
Find Are Weeb There Yet on Social Media:
Thank you:
Camille Ruley for our Artwork
Louie Zong for our Themesong "stories"