AWTY 133 - Anti-Ginta Gang (Marmalade Boy)
2 months ago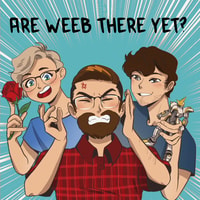 CW: Non-Consensual Kissing, Divorce
Did you know the 2004 hit series Wife Swap was based on a 90's anime? We watch step siblings fall in love in the shockingly progressive High School Romance Anime Marmalade Boy!
Find Are Weeb There Yet on Social Media:
Thank you:
Camille Ruley for our Artwork
Louie Zong for our Themesong "stories"
https://louiezong.bandcamp.com
Find out more at http://areweebthereyet.com
This podcast is powered by Pinecast.