AWTY 152 - Street Darts (Future Diary)
19 days ago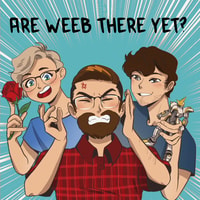 CW: Child Death, Eye Injury/Torture, Stalking
Dear Diary, tomorrow I will have killed my classmates, gotten my boobs out in an amusement park, and scared the pants off my crush. We Watch Future Diary!
Have an anime series you want us to watch? email your recommendations to us at areweebthereyet@gmail.com!
Find Are Weeb There Yet on Social Media:
Thank you:
Camille Ruley for our Artwork
Louie Zong for our Themesong "stories"