AWTY 134 - The Vape Times (Daily Lives of High School Boys)
5 months ago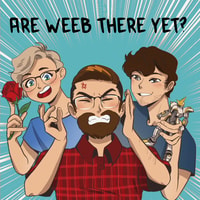 CW: Vomit
There's one thing we can all agree about teen boys: they dumb. We reframe all of anime, share our own high school antics, and watch slice of life anime Daily Lives of High School Boys!
Find Are Weeb There Yet on Social Media:
Thank you:
Camille Ruley for our Artwork
Louie Zong for our Themesong "stories"
https://louiezong.bandcamp.com
Find out more at http://areweebthereyet.com
This podcast is powered by Pinecast.