AWTY 178 - Blonde Car (Great Pretender)
2 months ago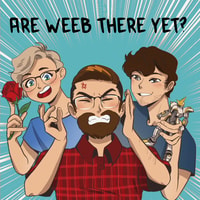 CW: Drugs, Alcohol, Casual Racism, Organized Crime
This is renowned podcaster extraordinaire Roman Mars filling in this week, I have run into a bit of financial trouble and would really appreciate if every listener could send 99 cents to my venmo @RomanMarz4real. We watch con artist/buddy crime series Great Pretender!
Have an anime series you want us to watch? email your recommendations to us at areweebthereyet@gmail.com!
Find Are Weeb There Yet on Social Media:
Thank you:
Camille Ruley for our Artwork
Louie Zong for our Themesong "stories"
https://louiezong.bandcamp.com
Find out more at http://areweebthereyet.com