AWTY 182 - Accidental Bastard (My Life as a Villainess: All Routes Lead to Doom!)
1 month ago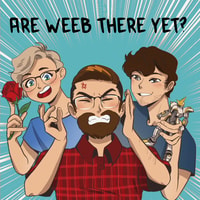 Choose your own adventure, it either leads to romance, death, or likely both! We watch Dating Sim Isekai My Life as a Villainess: All Routes Lead to Doom!
Have an anime series you want us to watch? email your recommendations to us at areweebthereyet@gmail.com!
Find Are Weeb There Yet on Social Media:
Thank you:
Camille Ruley for our Artwork
Louie Zong for our Themesong "stories"
https://louiezong.bandcamp.com
Find out more at http://areweebthereyet.com