AWTY 128 - NEERDS (Wotakoi: Love is Hard for an Otaku)
3 months ago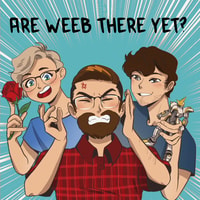 CW: Sexual Harassment
If you can find someone that can tolerate your, I don't know, lets say lifestyle of making an Anime podcast, you best hold on to them and never let go. We watch the rare adult romance anime Wotakoi: Love is Hard for an Otaku!
Social Media
Thank you:
Camille Ruley for our Artwork
Louie Zong for our Themesong "stories"
https://louiezong.bandcamp.com
Find out more at http://areweebthereyet.com
This podcast is powered by Pinecast.