AWTY 145 - Another Ratatouille (Way of the Househusband)
2 months ago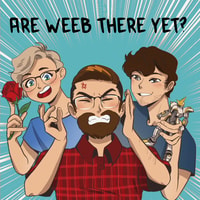 CW: Blood, Gang Violence
You come to me on the day of my daughter's wedding, when I have so many gift bags to prep and organize? I'm busy! We watch Domestic Yakuza Motion Comic Way of the Househusband, and play a game of Cleaning up the Streets!
Have an anime series you want us to watch? email your recommendations to us at areweebthereyet@gmail.com!
Find Are Weeb There Yet on Social Media:
Thank you:
Camille Ruley for our Artwork
Louie Zong for our Themesong "stories"